---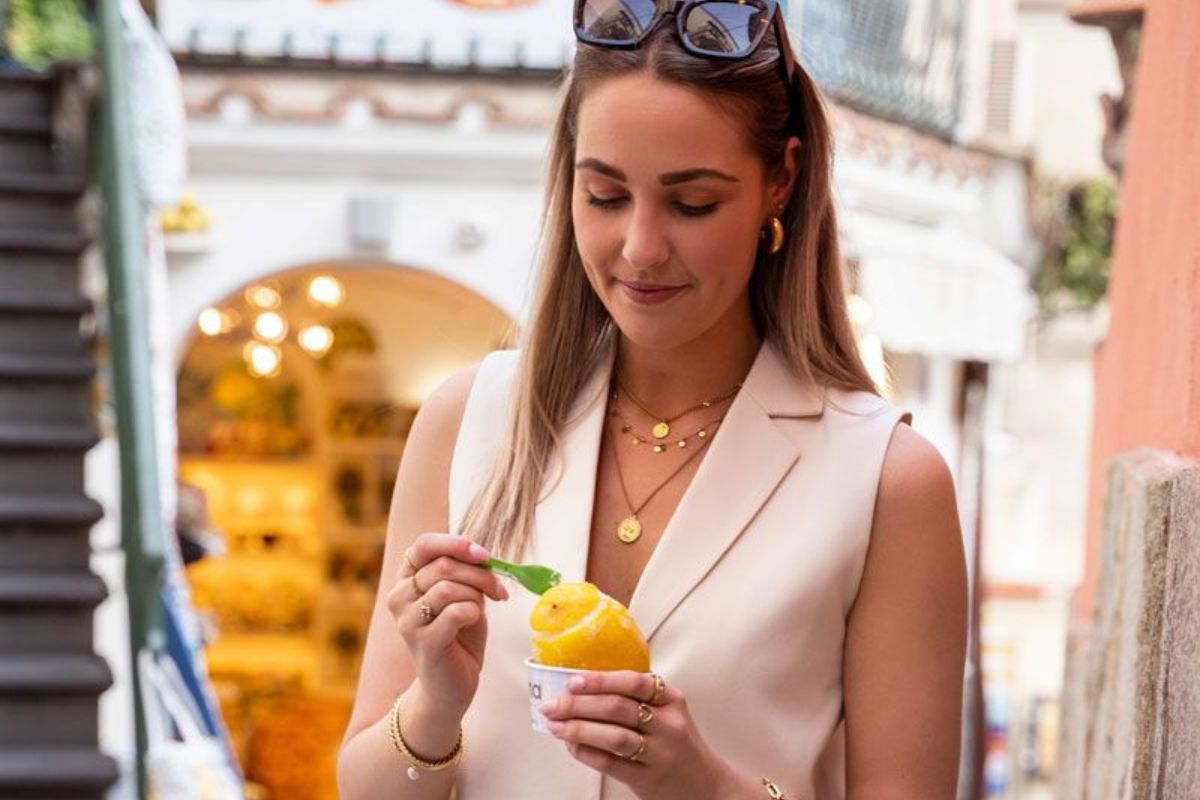 ---
---
---
Summer Chic | How to get the look
Time to welcome your new favourite dress code: summer chic! Summer is all about showing off the best version of yourself, and there's no easier way to do just that, than with a summer chic outfit. Summertime is a time of healing for your body and soul, and summer chic outfits are gonna help you along the way. Read all about how to achieve the chicest summer looks and enjoy all the magic of summertime!
15 July 2022 | By Victoria Cowan
Read time: 4 min
---
---
---
Let's be honest, fashion is pretty much all over the place this summer, but isn't that also the magic of summer style?! One minute you're a classy lady, the next you're a beachy babe and come the evening you're all about being the feral club rat who parties the night away. We truly love every version of ourselves in the summer! When it comes to the summer chic dress code you might think it's reserved for special occasions, like summer weddings, but summer chic style can easily be translated into your everyday summer style too. So, if you're ready to elevate your summer look to even loftier heights, keep reading!

Simply put, summer chic is summer clothing with a fancy edge that's characterised by an abundance of elegant and classic vibes! As such soft neutral shades and airy fabrics - like linen and cotton - need a front-row seat at the summer chic fashion game. Sound like your kind of vibe? Then chic summer is awaiting you!
---
Colour blocking - how to get it right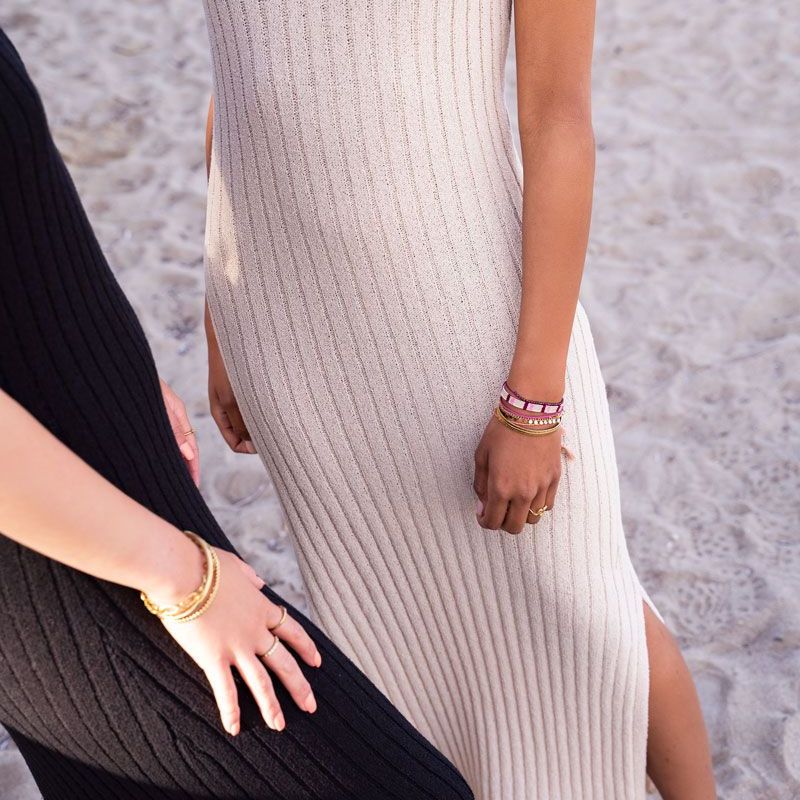 Coastal grandmother - our dream aesthetic
Effortless chic summer style
---
There's no specific items that necessarily scream summer chic, because essentially it's quite a versatile look, so when it comes to this trend it's all about perspective. This does however make it a look that everyone can try and give their own spin to, which is one of our favourite things about fashion. Plus, as an added bonus, it severely limits the chances of meeting holiday girls in the exact same fit.
When it comes to elevated style, your choice of fabric can play a huge role in determining the level of quality and sophistication in your look. You want your summer chic outfit to look instantly elegant, so your choice of materials is key.Too much embroidery, crochet or ruffles while super cute, is a little too much on the boho side for the summer chic look. Instead, opt for classy linen looks, simple white shirts, well-cut light denim and structured tailoring. We're picturing a classic French woman on the riviera here. A summer chic look is all about minimal effort, maximum effect, and no one does that better than the French & the Scandis. You'll notice that the biggest French & Scandinavian influencers always go minimal on their accessories too. So instead of throwing everything at your fit, approach your accessories game from a more considered pov. Think, a classic leather bag, neutral sandals, a pair of sophisticated sunnies, a slim leather belt, possibly even a straw hat, and lots of delicate & minimalist jewellery. This is all about allowing your accessories to enhance your look rather than detract from it.

From structured cocktail dresses, to well-balanced tailored pieces such as women's suits and jumpsuits, your summer chic look can hit so many right fashion notes & be appropriate for so many occasions! From a promenade stroll to a fancy dinner, a day of shopping to rooftop cocktails, summer chic style is so casually stylish, it can work itself into any setting. So, if you're ready to embrace the chic this summer, we say go for it and reinvent yourself!
---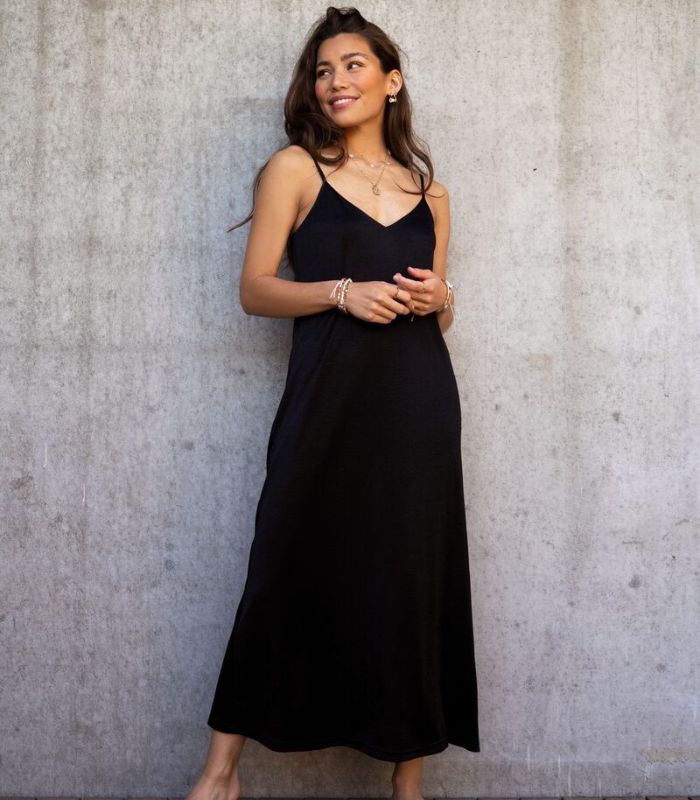 ---
---
Time to bare all! Let's face it, for most of us summer is the only time of year we get to show off our legs, and hopefully get a bit of a tan. Luckily, flaunting your legs is perfectly acceptable in a summer chic outfit. Go for a pair of tailored shorts, in a classic striped print or linen fabric, and get ready to show off your bronzed pins. Keep the look chic by styling with a loose fit blouse or button-down, or go for a classic tank top and cropped jacket combo. After all, half the battle to achieve a summer chic look is to make sure your outfit is balanced and you're not showing off too much skin. Finish with a pair of pretty sandals, and you'll look like you've got legs for days!
Summer represents a happy, colourful and carefree time of the year, so we love a cute print that will really highlight that light feeling. A pretty floral print is definitely a favourite of ours, but we equally appreciate a classic stripe, or simply a bright block colour (styled with more paired down shades). A floral print shirt dress is chic yet casual and works for just about anywhere and anyone. Equally, a long linen dress in a bright colour or neutral knitwear dress, looks amazing paired with classy leather sandals and the right accessories. We can almost taste that crisp Provence rose already!
In terms of colour, the choice is yours. The wonderful thing about classic summer chic dressing is that it doesn't adhere to strict fashion trends, so as long as your pieces are well-made, tailored and not too flashy, your choice of colour is all up to you. You will however often see classic colour combinations of beige & white, navy & white, monochrome black & white and pops of colour in between. One of the biggest trending colours of the year is orange, and that just so happens to look amazing with beige and white! Plus, it's the perfect colour to show off a summer tan. Don't forget, this summer is also the season of colour-blocking and of coastal grandmother style, both of which would fit in perfectly with the summer chic style.

Ultimately, summer chic dressing is all about enhancing your best features and going for quality over quantity. Pair down the accessories, go for a glowy yet fresh summer makeup look and choose clothing that flatters your shape, and you'll be well on your way to nailing that perfect summer chic look. You are the hero of your own story, so it's time to release your inner summer goddess!
---
---
---
A summer chic outfit needs these essentials to keep it from falling short. We've kept our checklist short and sweet, so you don't spend too much a gorgeous day finding the right fit:
• Soft and natural colours
• Tailored look and feel
• Airy materials
• Summery, informal and elegant
• Chic finishing touches
• Soft makeup look
• Summer approved
---
---
---
Subscribe & receive the latest updates