Info & advice
What materials are used to make our jewellery?
By Demi van Lankveld, 19 February 2021
What material is used to make the jewellery from My Jewellery? We are happy to explain this in detail in this blog!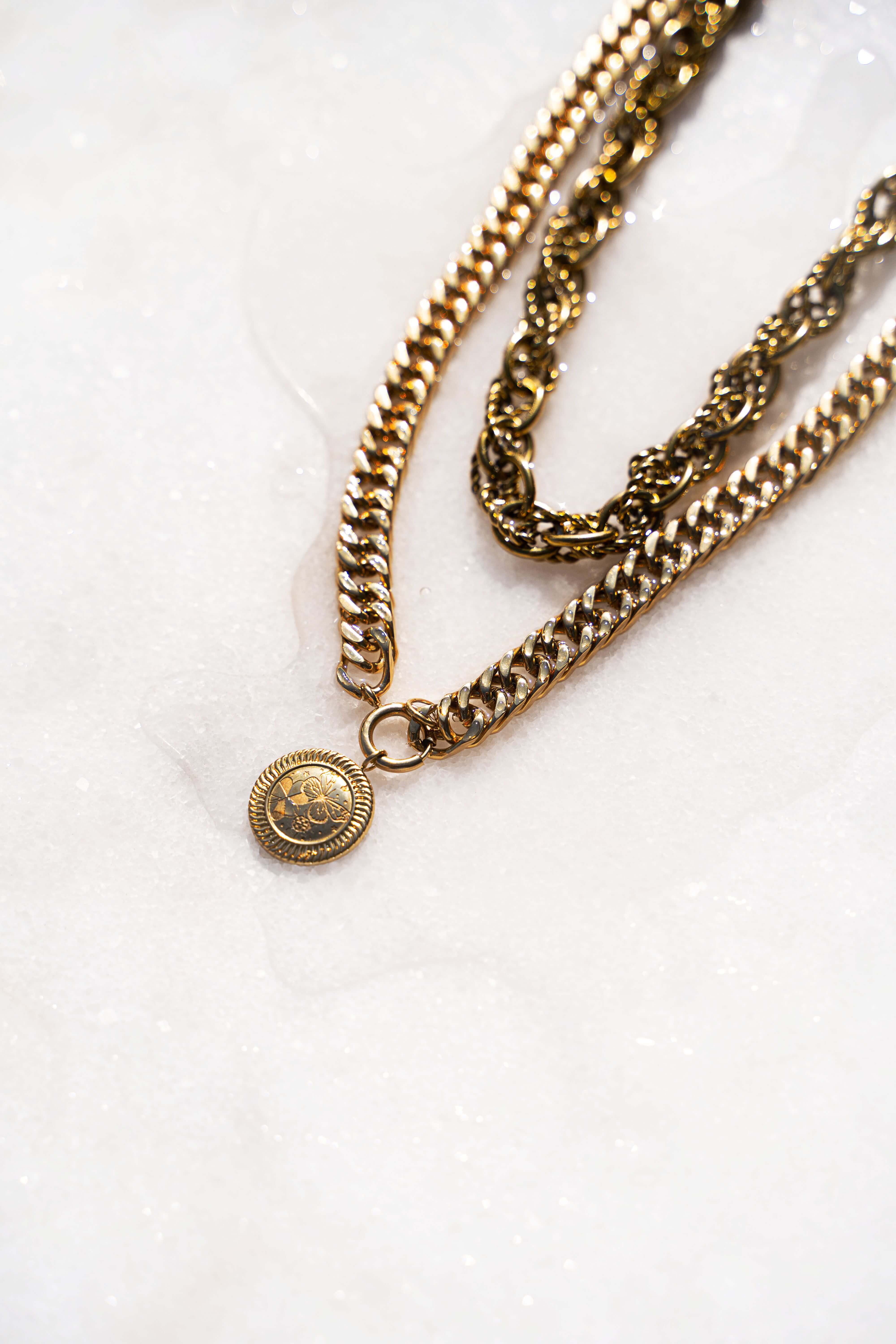 Stainless steel
We love it! Jewellery that you can't say no to. When you are looking for good quality at a good price, then stainless steel is a great option. Stainless steel is an alloy made of iron, chrome and carbon. The advantage of stainless steel is that it is very strong, does not scratch easily and shines beautifully. Stainless steel also does not discolour.

What are the main advantages of stainless steel?
It is 100% allergy-free, so if you have sensitive skin, stainless steel is the best option!
Stainless steel is a durable material so it lasts a long time. It is also 100 percent recyclable. So it's a good investment because you know for sure that the jewellery will last for a long time.
Last but not least: stainless steel does not discolour. Another important point when you like to wear jewellery all the time.
Stainless steel will not quickly lose its shape so it requires little maintenance. We also advise you to keep stainless steel away from chlorine because that is the only liquid that could cause discolouration. Check out the stainless steel jewellery collection!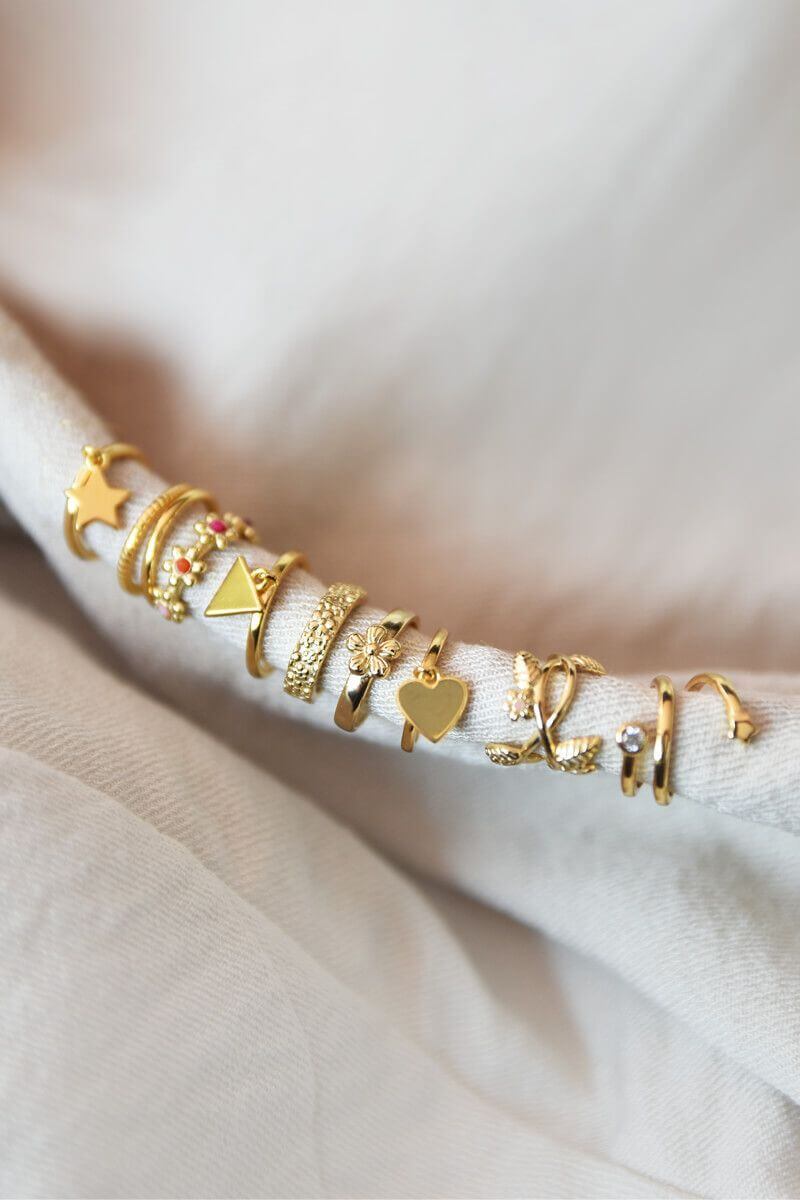 925 silver/sterling silver
The most familiar metals are gold and silver. My Jewellery has a special 925 silver range, full of trendy jewellery. The number 925 stands for the quantity of silver in the jewellery, expressed in percentages. Therefore, 925 silver contains 92.5% silver and 7.5% other metal, which is often copper.

You are probably thinking, why don't you use 100% silver? Pure silver is soft and flexible so it can quickly scratch or break. The second metal of 7.5% is added in order to avoid this problem. So 925 silver is a very high-quality material and is also called the purest form of silver!

In addition to our 925 silver jewellery, we also have 925 silver with gold plating. Gold plated actually means that a layer of gold is poured over the base. Our earrings have a base of 925 silver and are then dipped in a gold bath for the gold plating. You then have a beautiful shiny finish with a layer of real high-quality gold!
Dos en don'ts
The 925 silver collection from My Jewellery is good quality but it also, of course, requires proper care. Here are a few do's and don'ts to keep your 925 silver jewellery as beautiful as possible.
Be sure to take off your 925 silver jewellery when in contact with water or cleaning products, as this can cause discolouration.

Try to store the jewellery dry and airtight in a jewellery box. This will protect your earrings against external influences (for example, moisture).

When you notice that your ears are slightly inflamed, it is important to take off your earrings. Your jewellery may turn green. It is important to clean your ear piercing with a disinfectant and to not wear your earrings until the infection is gone. The green deposit can be cleaned by using lukewarm water and a soft cloth.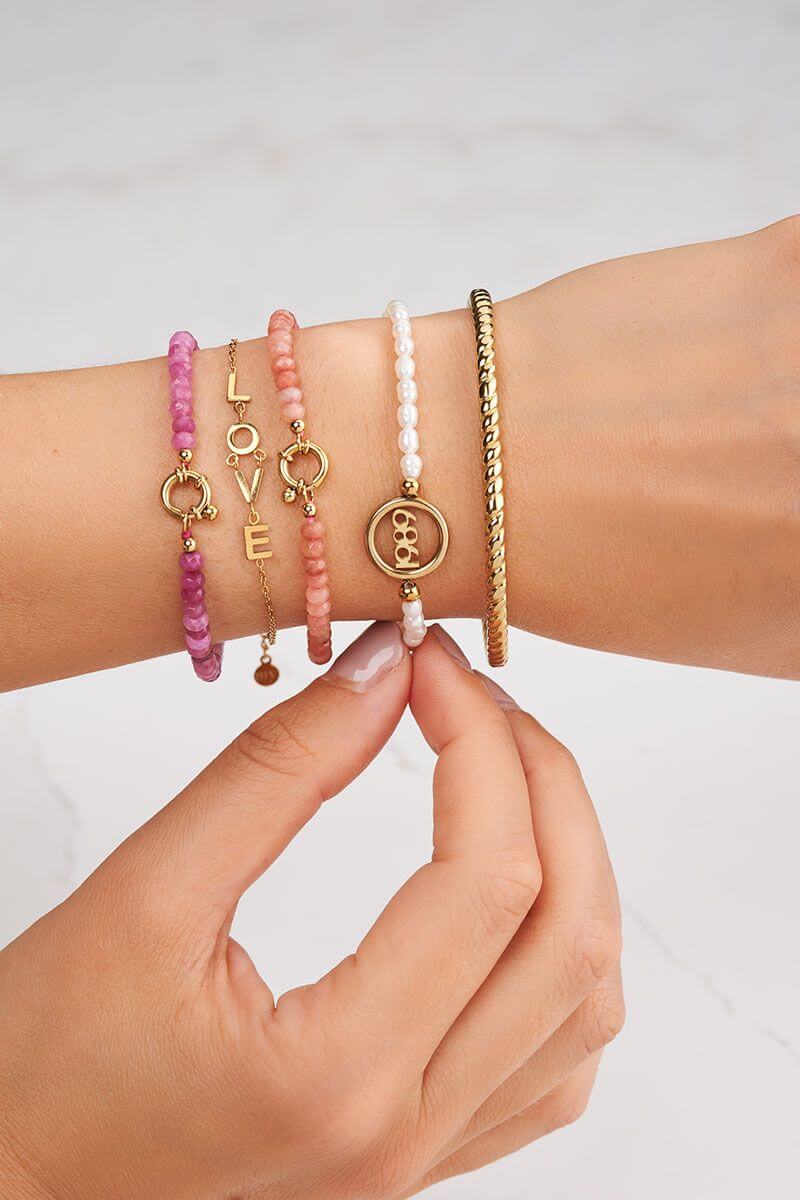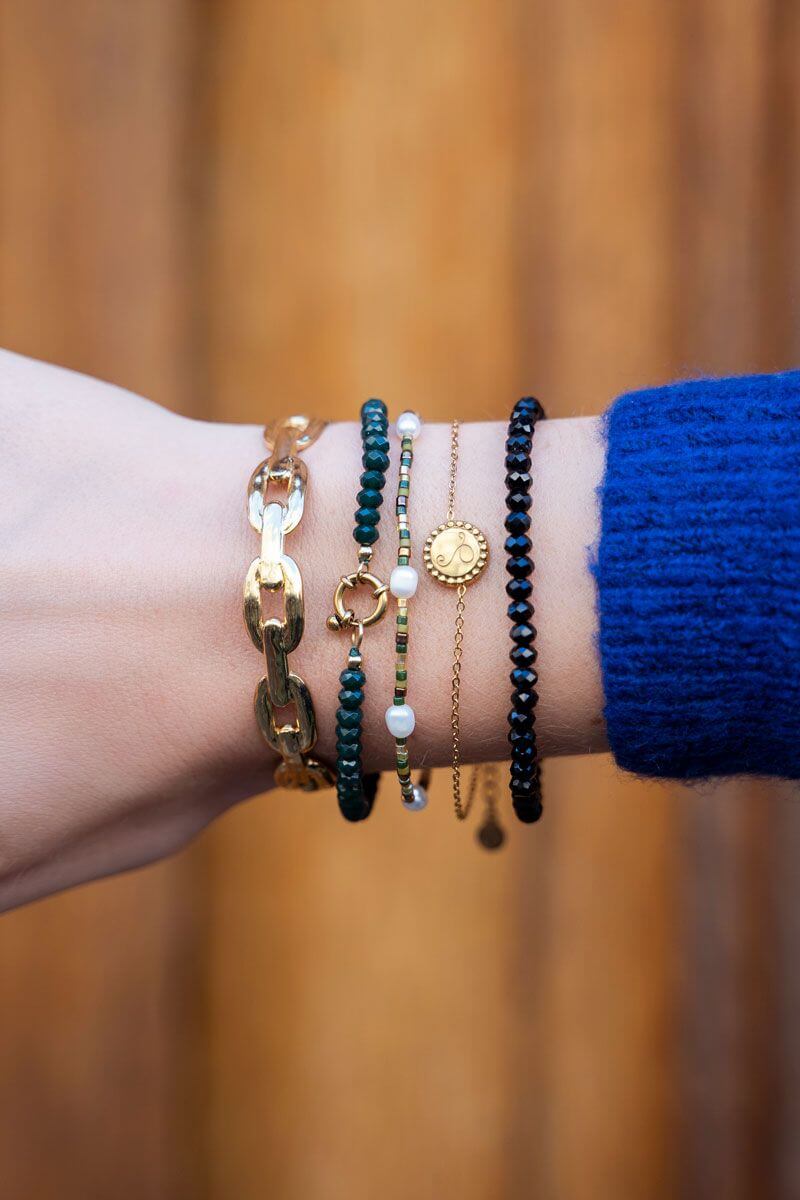 Jewellery with glass beads & freshwater pearls
Glass beads are very small beads that are used to weave and string jewellery. These glass beads are also called seed beads. These beads can absolutely withstand a bump and some water, but in order to maintain the beauty of the jewellery with glass beads, we recommend that you take it off before showering and/or swimming. Apart from jewellery with glass beads, My Jewellery also has a large assortment of jewellery with freshwater pearls. Jewellery with pearls are totally on-trend. More pearls are even better! Give your jewellery party a fresh look with classy & feminine freshwater pearls.
Do you have jewellery from My Jewellery? Tag @myjewellery on Instagram with your favourite piece of jewellery and show us your perfect look!
Did you enjoy this blog? Subscribe & receive the latest updates