The strategy
Staying ahead of the curve is very important to My Jewellery. How do we implement this in our daily operations? Every member of staff contributes to this in their own way.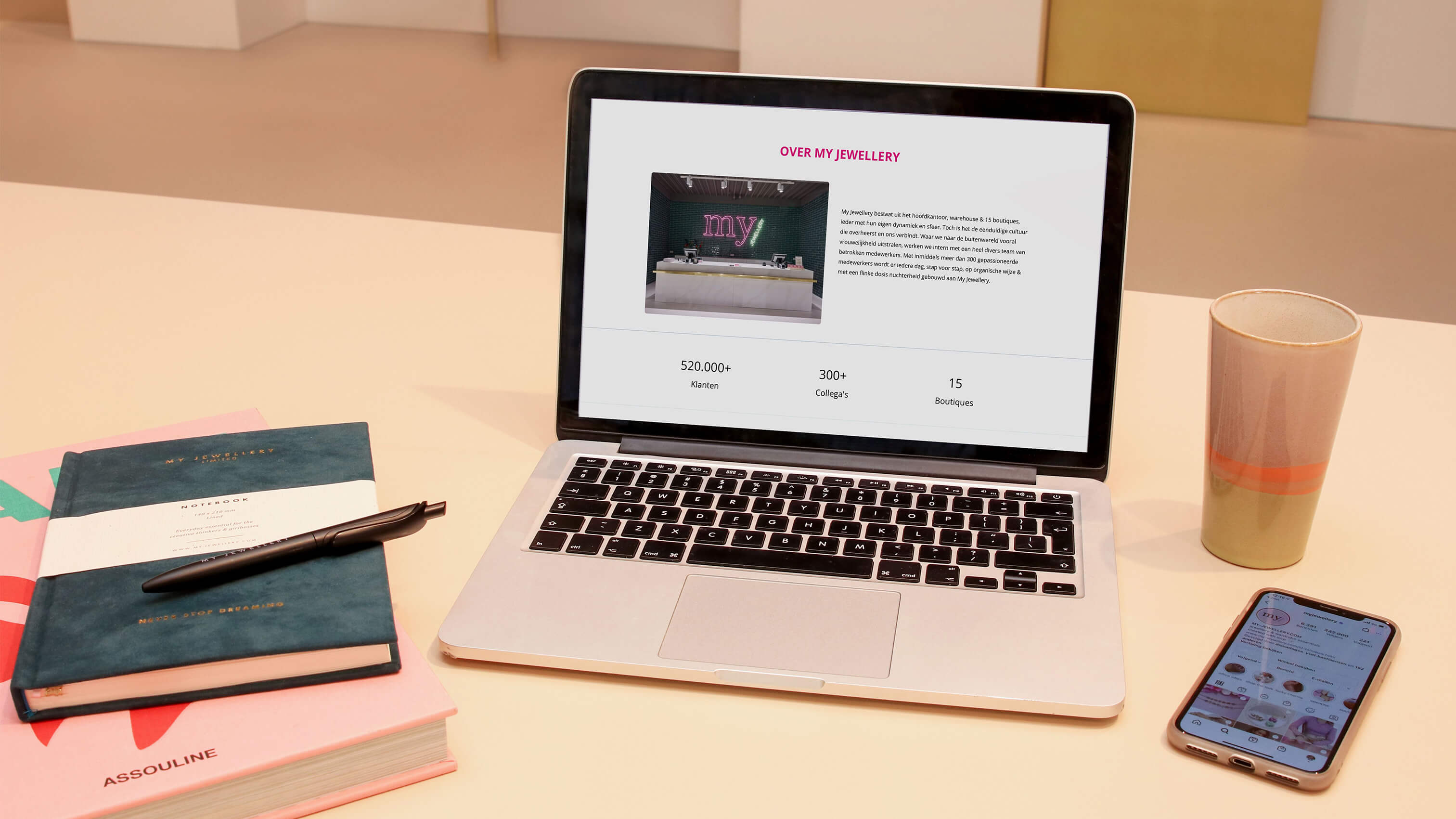 Mission, vision & strategy
At the heart of My Jewellery is the customer. We want to take the lead with high-quality items, a luxury brand experience and rapidly evolving collections. Our stand-out position, now and in the future, is based on original marketing campaigns as well as product and company innovations. Our company puts innovation at the heart of everything we do. Not just in products, but also in the way we work. This gives us a completely new perspective and approach.
We are constantly developing new processes, on request and on our own initiative, to benefit not only ourselves, but also our customers. Every operational process enhancement is geared towards improving the quality and service of My Jewellery. This way we try to lift My Jewellery to a higher level, step by step, so that we can continue to grow organically. There is only one ultimate goal: to meet our customers' needs!