---
---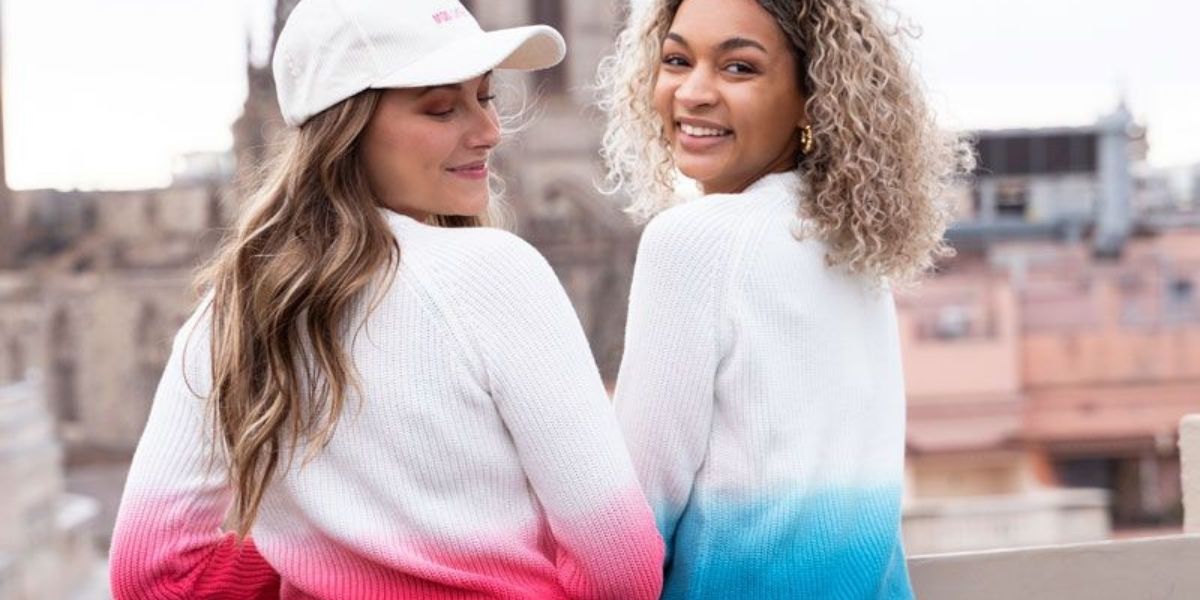 ---
---
Say hello to knitwear! We all know that amazing feeling of rolling ourselves up in a blanket and flopping onto the sofa like a burrito all cosy in our favourite knit. Despite those happy fuzzy feelings we tend to have a bit of a love/hate relationship with knitted clothing. After all, itchy knitwear is really not that cosy, and knowing how best to treat your knitwear isn't the easiest part of the job either, but we're hoping to change all of that for you! We've highlighted all the dos & don'ts of knitwear so you can rock it all season long!
11 November 2021 | By Victoria Cowan
read time: 3 mins
---
Itch-free knitwear
---
One of our greatest pet peeves about knitwear is that eventually it's bound to become itchy. You know! When you've worn your favourite knitted jumper so often and it gets to a point where it becomes so itchy it's uncomfortable. Such a waste of a great sweater! Luckily we have the solution. Use these tips pre-emptively and your knitwear will always be itch-free.
Tip 1: Fluff
The worst culpritts when it comes to itchy knitwear are all the little balls of fluff that start to form on your jumpers, luckily these fluffs are easily removed from your knitwear. The only thing you need is a sharp razorblade, et voila, you're ready for a fluff and itch-free existence!
Tip 2: Vinegar
Add a couple of drops of vinegar to a bucket or basin of cold water, turn your knit inside out and add it to the water/vinegar mixture. Leave to soak for about 15 mins, rinse thoroughly, and your knitwear is good as new!
Tip 3: Conditioner
Put your knitwear down on a towel and moisten it a little, then massage the conditioner in well. The conditioner leaves a kind of wax layer on your knitwear. Leave to dry for about 30 mins, and then rinse it really well. Finally, leave to airdry for optimum results.
Tip 4: Freezer
Put your knitwear in a plastic bag and pop it in the freezer overnight. The freezing will help to relax the fibres and make them far less prickly. Take the plastic bag out of the freezer after one night and leave your knitwear to thaw. Warning, don't be too hasty when it comes to unfolding your knit when it comes out of the freezer, because you could end up breaking the fibres in your knitwear.
Et voilà itch-free knitwear!
---
Knitwear maintenance:
*Always read the label on your garment
Self-cleaning
The amazing thing about the wool in most knitwear is that it's self-cleaning! Which means you don't have to throw your knitwear into the washmachine everytime you wear it. Hang your knitwear outside to air it in the fresh air or put it up in your bathroom after showering and steam clean it. Steam is a super effective way of cleaning your knitwear as it takes away all nasty smells and leaves your clothing wrinkle free.
Washing
(Hand) washing your knitwear once in a while won't harm it. But when you do always make sure to turn it inside out to prevent the wool from clumping up. Put your knitwear in a wash bag to prevent fluff and knots from forming on your clothings. Always use the wool wash setting in combination with wool-specific washing detergent, as this won't harm the wool fibres.
Drying
Drying your knitwear in a dryer? Never! Unless you want your knitwear to shrink! What you want to do after washing your knitwear is to press the water out, and pull your garment back into it's original shape. Don't think about using clothes pegs to hang up your piece as this will stretch out your garment. Instead put your knitwear down on a towel and leave it to air dry.

Storing your knitwear
How you put your knitwear away can also determine how long it'll keep. So choose to fold your knitwear and put it on a shelf instead of hanging it up, that way you'll prevent your knitwear from stretching out or getting strange angles.
Enjoy your knitwear!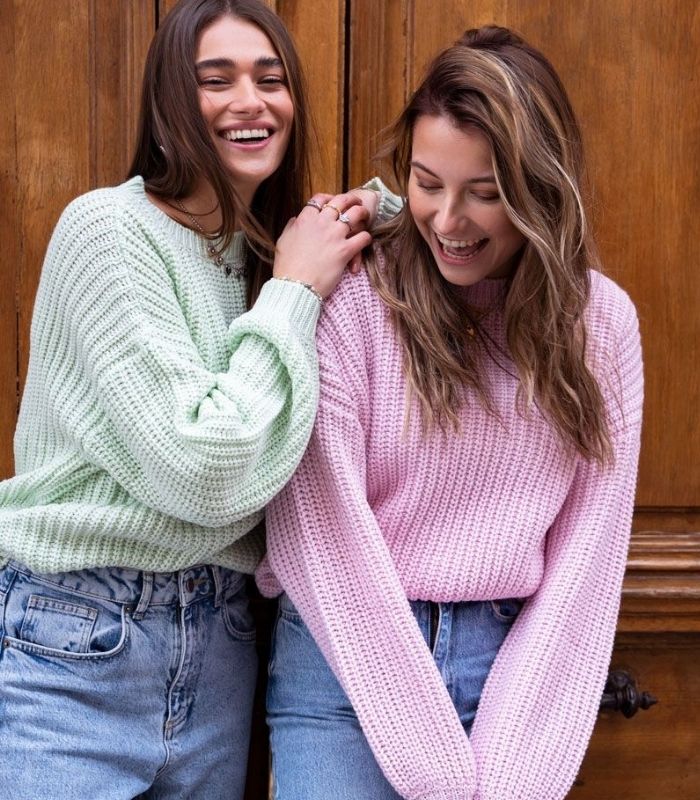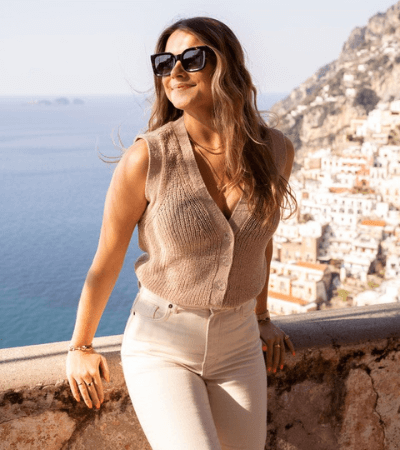 Enjoy this blog? Subscribe & receive the latest updates