---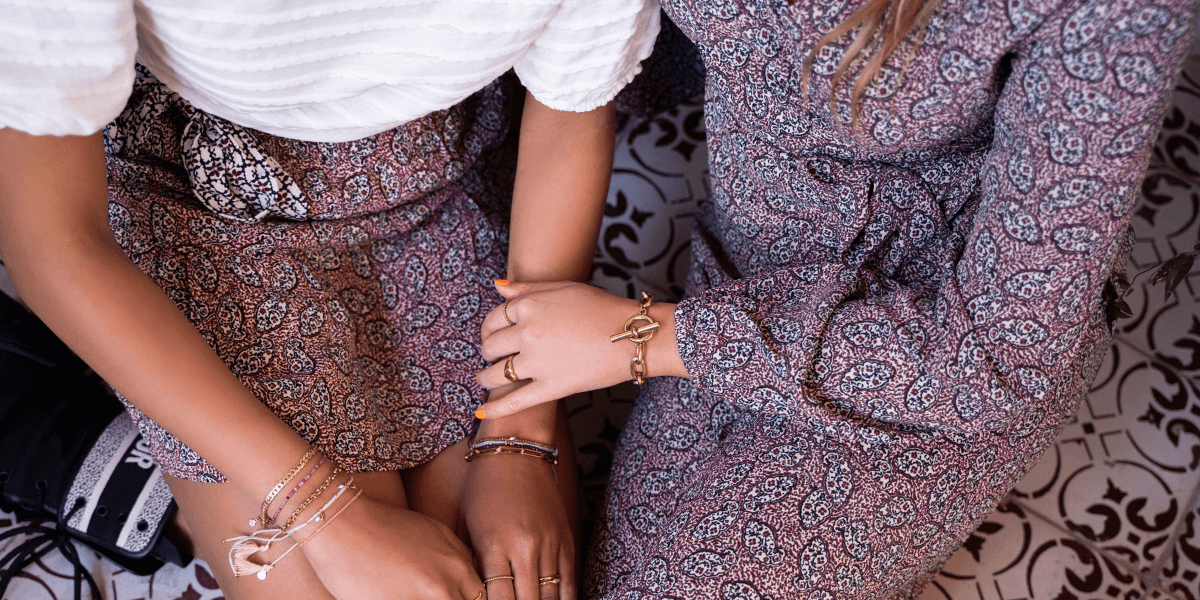 ---
Ibiza style trends 2022
Wow, we're going to Ibiza! Whether you're actually off to the island, or spending the summer visiting festivals, or simply chilling at home, My Jewellery has put together a list of the best Ibiza style trends for this summer season. So check 'em out and get ready to want to board a plane asap!
10 May 2022 | By Donna Rost
Read time: 3 mins
---
---
Ibiza style
---
Come spring/summer season and Instagram becomes inundated with pics of influencers living it up in the party haven that is Ibiza in the coolest Ibiza fashion! But anything they can do, we can do too! My Jewellery has a wide range of Ibiza style clothing that is perfect for all of your summer adventures. Ibiza style is characterised by lots of details, think: beading, ruffles, seashells and lots more! Ibiza style is also very often brightly coloured and contains lots of different prints. So, whether you're enjoying the sun from your own balcony, heading out to a pub garden or simply going for an al fresco dinner, you know you can go full on Ibiza style in clothing by My Jewellery. If you're actually off to the island, lucky you! These outfits will definitely work for you there too!

Ibiza dresses
---
Ibiza dresses have to be the first items in your suitcase, trust us! Float along the beach promenade or the sandy cobbled streets of Ibiza old town in your prettiest maxi and midi dresses. Long dresses are totally Ibiza style worthy! Floral prints, stripes, animal print and bright colours, it's all up to you! Add the cutest beaded bracelets for a final flourish of Ibiza vibes. If you're more into showing off your legs, go for a cute Ibiza style mini dress. A pretty wrap dress or spaghetti strap dress is the perfect combo of style and comfort. If you've got it, flaunt it!

---
Ibiza skirts, shorts & skorts
---
We love skirts! Skirts are the perfect little Ibiza style item. Opt for a midi skirt in a happy print and style with a basic top and sandals for the ultimate beach look. Alternatively, a skirt in a boho print with a knit vest also looks super cute! Style your look with on-trend accessories, such as a beach bag, sunnies or a bucket hat and you're good to go! So ready for a day of tanning at the beach. If you can't decide between shorts or a skirt, go for a skort! This cute little skirt/shorts hybrid is the perfect combo of your favourite airy summer pieces. All the floatiness and cuteness of a skirt, but minus the chafing! Win-win!

---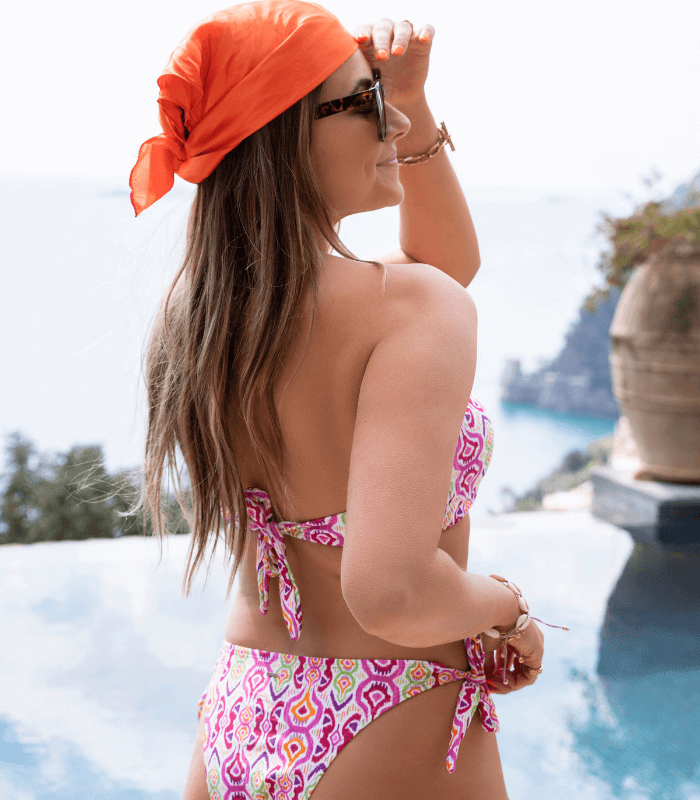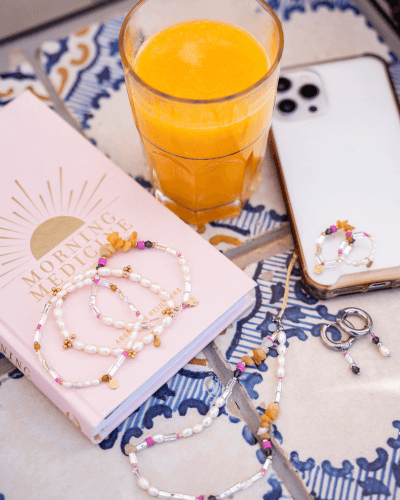 Ibiza tops & T-shirts
---
Obvi you can't put together an outfit with just bottoms, you need some cute tops and t-shirts too! Mix and match cute tops with your fave skirts, shorts and skorts for the loveliest summer outfit. A t-shirt with palm trees, tie dye print or seashell details will give your outfit the ultimate island touch. Ruffled tops in fun colours styled with a printed skirt will come together to form the perfect Ibiza fit!
Swimwear
---
A holiday in Ibiza without beach time is basically unthinkable….in other words, it's time to pack your swimmers because you're going to need all the swimwear you can get. My Jewellery has launched the most amazing swimwear collection for this spring/summer season, in fact, we might even go so far as to say you should book another suitcase, cos it's going to be difficult to choose your favourite ones. This swimwear is perfect for your next summer destination! And, fun fact, we even shot our swimwear collection in Ibiza, so it's basically fashion fate that you should take your favourite swimwear items back there. Whether you go for a bandeau bikini, triangle bikini or even a swimsuit, all our swimwear is guaranteed to suit your Ibiza style vibe. So, let's rock that Ibiza summer in style!
---
Subscribe & receive the latest updates