---
---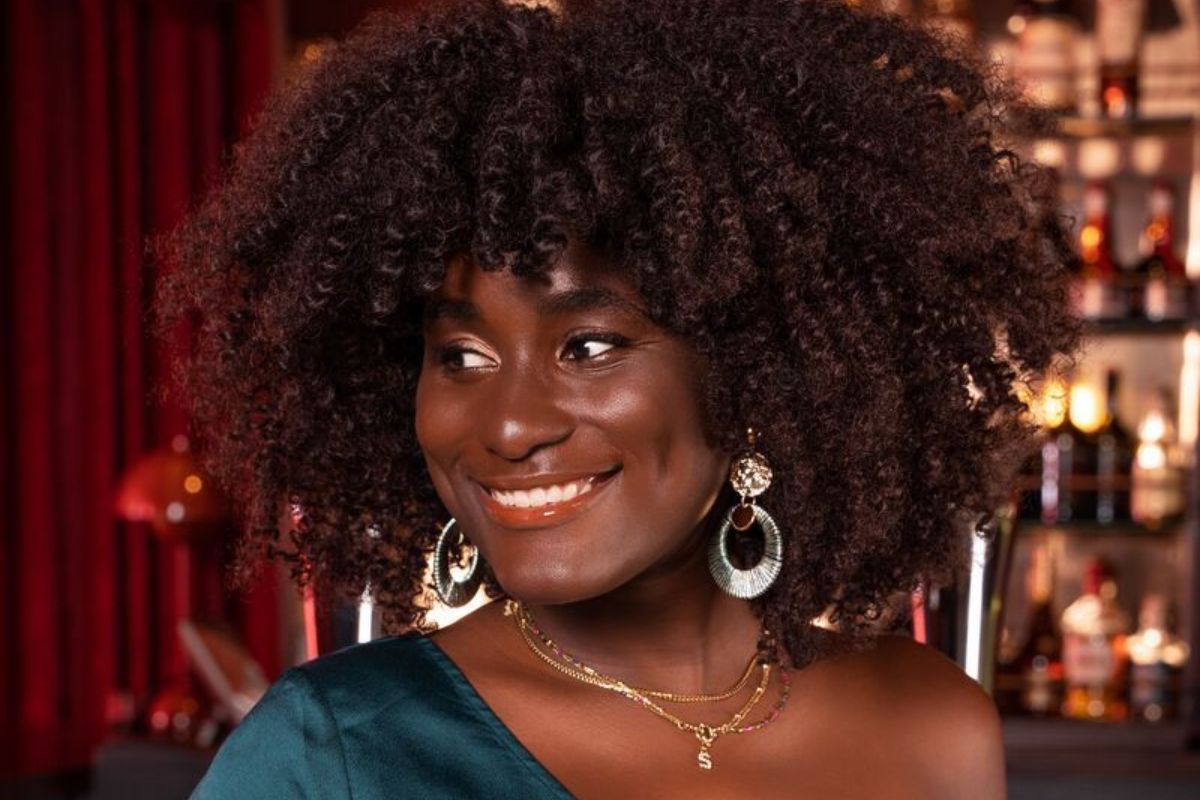 ---
---
---
Guide to the best Christmas makeup looks
We've said it before, and we'll say it again, if you can't go all out in the looks stakes at Christmas time, when can you?! From the Christmas dress to the accessories, and the shoes to the beauty, every element of your Christmas outfit deserves equal amounts of attention to really make them shine! You really don't want to let your killer outfit down with a mediocre Christmas makeup look,so why not read our guide to the best Christmas makeup looks and you'll shine like the brightest star at your next Christmas party. Get ready to kiss someone under the mistletoe, cos you're going to look genuinely irresistible in these Christmas makeup looks!
12 December 2022 | By Victoria Cowan
Read time: 4 min
---
---
Classic Christmas makeup looks
---
A red lip and winged eyeliner look is the ultimate classic Christmas makeup look! It's basically the perfect makeup look, and anyone can pull it off. To elevate that bombshell beauty look for Christmas, we love to add a gold shimmery eyeshadow. This look is simple but packs a punch, so you need the best quality products to make it really sing. A good & heavily pigmented black eyeliner and mascara is essential, while a red lipstick that suits your skin tone (yes! there are differences) which has real staying power is also a must. To complete the look go for a lightly shimmering golden eyeshadow and a perfect base foundation and blush. There are lots of variations of winged eyeliner looks, but for the most jaw-dropping Christmas makeup look we suggest a dramatic wing that extends from the inner corner of the eye to the outer corner and up towards the eyebrow. Don't be afraid to go bold here! After all the boldness of your liner will ultimately be balanced out by the boldness of your red lip.
---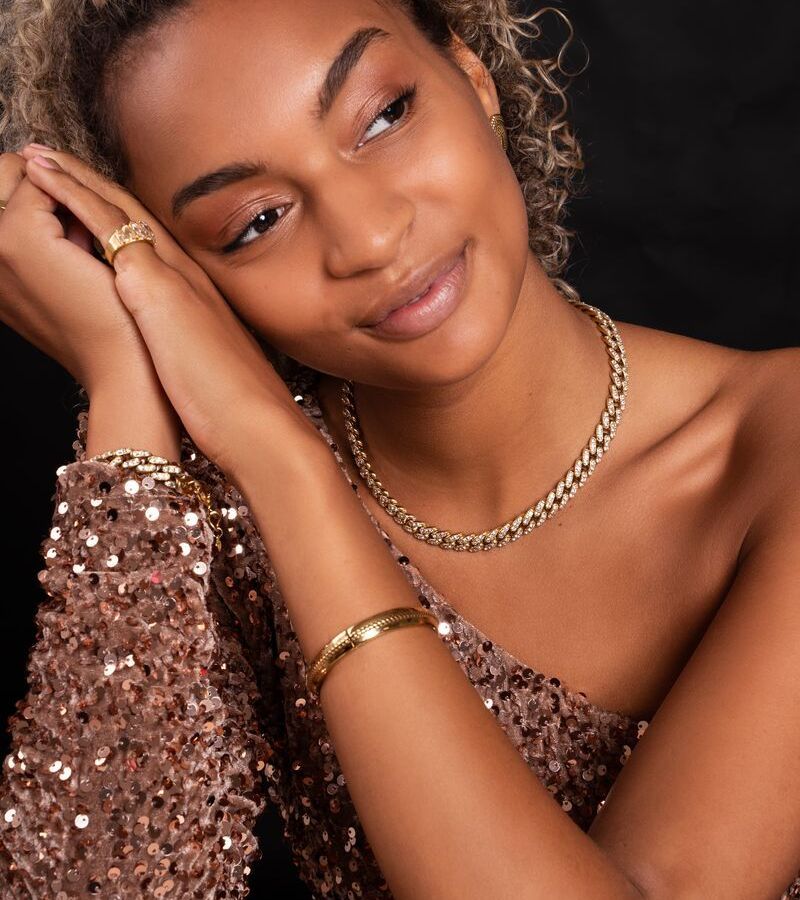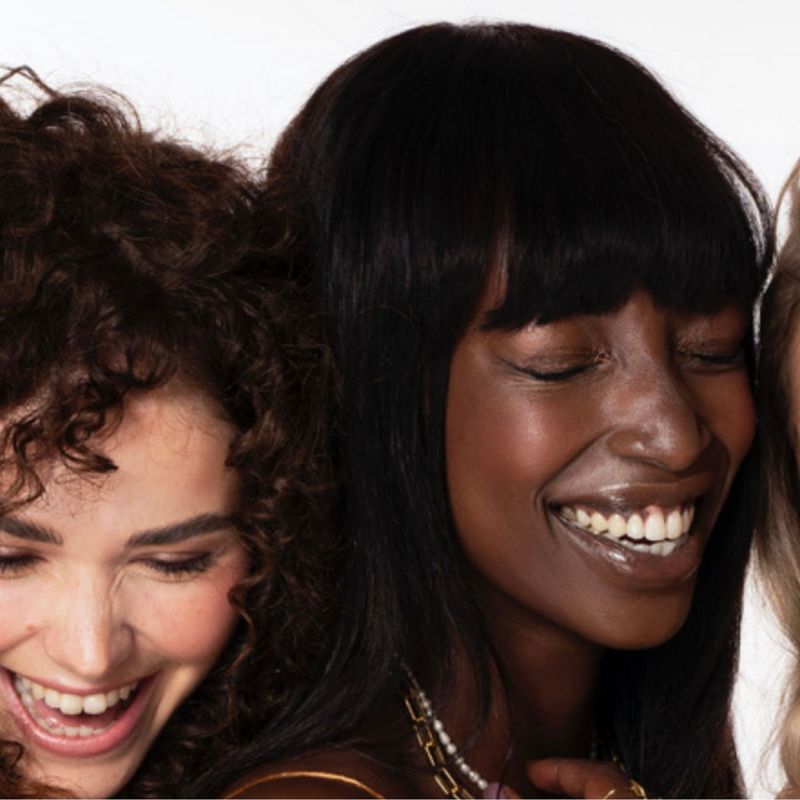 How to achieve the soft glam makeup look
9x Cool girl party outfit ideas
---
Themed Xmas makeup looks
---
If you'd like to get creative with your Christmas makeup look whilst giving a nod to the theme of the day, there are lots of options that will scream Christmas all the while still being cool and subtle. For instance, why not have some fun with red and white liner, and draw a candy cane wing on your eyelid. Super cute and creative, but still cool! Alternatively, go for the traditional Christmas colours of green & red, with a green sparkly eyeshadow look and a red lip. Love a glitter look? The festive period is the time to indulge that passion. Assemble all of your loose glitter or gems and have some fun. Dot the gems around your eyelid for a beautiful glittering snow globe effect. FInish off your look with a makeup fixing spray and your glitter makeup look will stay put all through Christmas Day (and night!) And remember: it's the season to sparkle!
---
Golden Christmas beauty look
---
Not into all that sparkle, but still want a beautiful makeup look for Christmas? Look no further than the (soft)glam makeup look. This universally flattering makeup look is all about enhancing your best assets. A colour spectrum of beiges, browns, golds and terracottas is your best friend here. The My Jewellery eyeshadow and brow palette is basically where it's at when it comes to colours that'll suit everyone's skin tone. Make sure to really focus your time and attention to the application of your soft smokey eye and the perfect skin. You want everything to have a diffused look, nothing too harsh or angular, so buffing and blending is key! FInish off the look with plenty of highlighter to capture the light off all those twinkly Christmas lights and candles, and a choice of lip colours. A nude lip really works well here to keep that beautiful bronzed glow, however if you'd like to add just a touch of Christmas colour to this Christmas makeup look then go for a deep burgundy or oxblood for a bit of drama.
Get on the list & get inspired!