Self-care
How to create a smokey eye makeup look
By Victoria Cowan, 3 November 2021
Smokey eyes is the makeup trend that never goes out of style! Everyone loves that smouldering look! And it's a firm favourite on all the red carpets. From subtle rust colours to full-on rock 'n roll glam smoky eyes, the smokey eye makeup look is one you should definitely try and learn to master. The beauty of smokey eye makeup is that it looks so good people assume you're an expert makeup artist, but actually once you get the hang of it, it's surprisingly easy to do at home. So what do you think, are you ready to fool everyone into thinking you're a makeup expert and wow them at your next party with a killer smoky eye makeup look? Simply follow our guide to creating your own smoky eyes look and you'll master it in no time!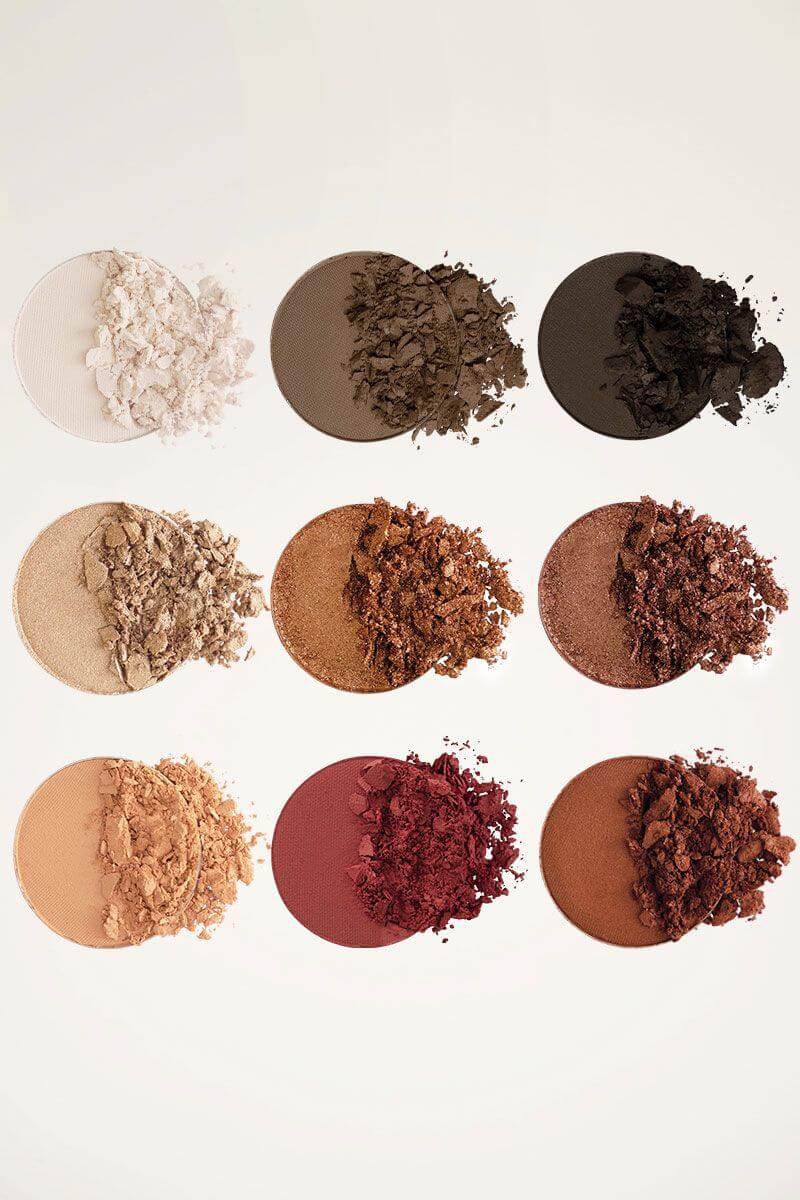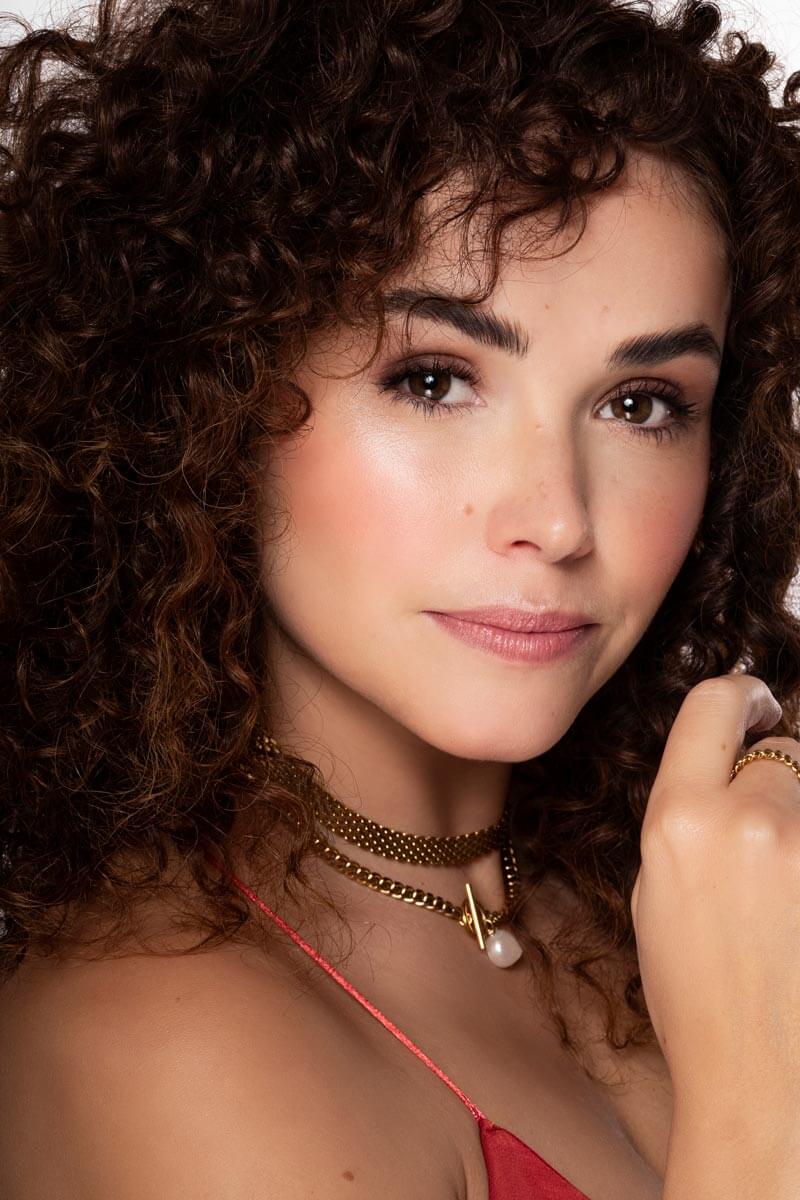 Tools for creating a perfect smokey eye
As always good makeup starts with a great foundation, and no we don't necessarily mean the makeup product, although that doesn't hurt either! No, what we mean by foundation is all the basic products and equipment you'll need to create your smoky eyes:
Primer
A smoky eye makeup look is heavy on the eyeshadow, so it's really important to start with a good base on the eyelid. We love a good primer or concealer to smooth out the surface of the eyelid & create a good base colour. You'll notice after applying this base that your eyeshadow will look a lot more intense in colour and be much easier to blend.
Shader & Blending eyeshadow brushes
The trick to a good smoky eyes look is good blending! And seamless blending starts with good quality brushes. We love a more coarse shader brush for defined application of the darker shade in your crease, whereas the blending brush is much softer making it ideal for erasing those harsh lines and giving you a seamless eyeshadow finish. YES!
Eyeshadow pallet
While you could do an easy smokey eye look with just a gel eyeliner, most smoky eye makeup looks are heavy on the eyeshadow, so a good eyeshadow pallet is a must have! We definitely recommend an eyeshadow pallet with different and contrasting shades, from gorgeous natural tones to the more rock glam greys & blacks, mattes to metallics, so you can full on experiment with your smoky eye makeup!
Gel liner & mascara
A smokey eye makeup look is known for that killer smouldering look, and we're all obsessed! The best way to achieving that look is by layering on the deepest black gel eyeliner and mascara, trust us: it's all in the layering! So get yourself a good jet black mascara and gel or kohl eye liner.

Step by step guide to smoky eyes
Start with the basics
Step one when applying a smokey eye makeup look is to apply a primer or concealer to your eyelids. This creates a smooth, matte and colourless base on which to build your look.


Start building the layers
Once your base is flawless it's time to get started properly! Grab yourself an eyeliner, preferably a gel or kohl eyeliner as those are easiest to smudge, and apply it to your upper lash line, as close as possible to your lashes. If you can, also try to apply it to the inner upper lash line as that will really elevate the look.
Once you've got your liner in place, use your fingers or a brush to smudge the line up towards the crease. Again this is to get that great deep dark base and get that blended look!


Add colour
Next up, cover your whole eyelid with a medium shade eyeshadow colour, and kind of blend it with the eye liner and it out to the edges of your eyelid & up to the arch of your eyebrow.
Once you've applied your base it's time to really turn up the heat on your smoky eyeshadow look! We know it's scary but it's time to bring out the big guns and go for the darkest shade in your pallet. This could be black, navy, dark chocolate, gunmetal grey, basically the darkest shade in whichever colour theme you're going for. Start by applying this to the crease of your eyelid. Keep building the colour and then start blending it out into the corners, keep building and blending until the colours blend seamlessly and the definition has gone. The final colour to add is your chosen shimmer shade. This is usually a little bit lighter than your other colours and could be a silver, gold, bronze or basically anything metallic or shiny! Gotta love that shine! This shine will pick up & reflect the light which is what adds depth to your smokey eyeshadow look. Apply this in the centre of your eyelid and towards the inner eye. Try to apply this as seamlessly as possible without blending too much as that will muddle up the matt and shiny shades.


Time to smoulder
The key to that sexy smoulder which a smokey eye look is known for is lots of jet black mascara. You basically can't put enough on when going for a smokey eye look! So apply lots of layers, around 4 is ideal, and get ready to make jaws drop with your smouldering smoky eyes!
Smokey eye makeup looks with colour
When we think of smoky eye makeup we think: black! But nothing could be further from the truth. Smokey eyes come in all colours & shades which is why it's such a versatile makeup look. A full on black smoky eye look can be super intimidating, so why not try something a little more subtle when you're first trying out this look. A smokey eye look with browns, chocolates and gold shades is universally flattering and far less intimidating, trust us! We also love a grey & gunmetal smoky look, which is super flattering on blue-eyed gals. Purples or greens look great on green-eyed girls, while those lucky enough to be blessed with brown eyes can basically pull off any colour! Lucky you!
Enjoy this blog? Subscribe & receive the latest updates