---
---
---
The fashion prints you need in your life (and your closet)
Prints, you either love 'em or hate 'em, and at My Jewellery we happen to love 'em! Fashion prints are totally on-trend and there's a huge range of styles and designs to choose from, which makes them such a great addition to any wardrobe. Somehow, fashion prints have the ability to add an instant boost to every outfit, allowing you to create an on-trend fashion-forward look in no time. This season fashion is all about crossing boundaries and daring to step outside of your style comfort zone. So, if you're ready to break some fashion rules and break out of your fashion bubble, keep reading, because we'll give you all the tips on the best fashion print trends and how to style them!
20 July 2022 | By Victoria Cowan
Read time: 4 min
---
We love a print
---
Big print fan? Join the club! We simply can't get enough of fun and funky fashion prints. Prints come in all kinds of colours, designs and shapes and we think they add a much needed dose of happiness, hope and positivity to a wardrobe. Clothing prints also lend themselves really well to experimentation, so if you ask us, it's time to start mixing and matching till your heart's content and your outfit's far from boring! Want to find out all about the clothing prints that are dominating the fashion scene this season? You've come to the right place, check them out!

---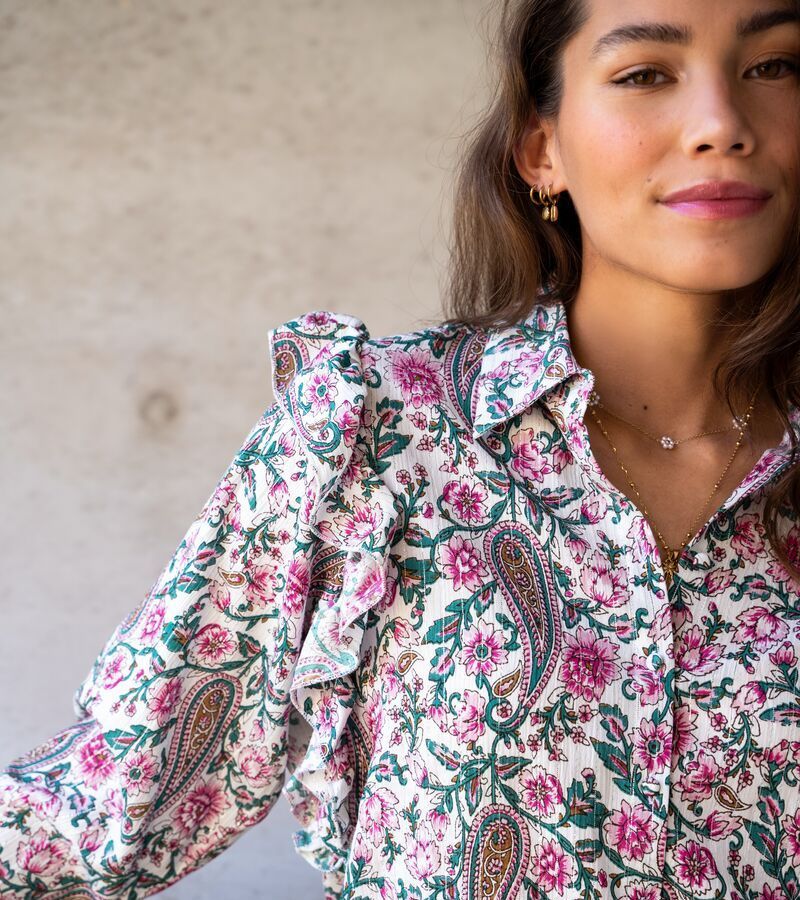 ---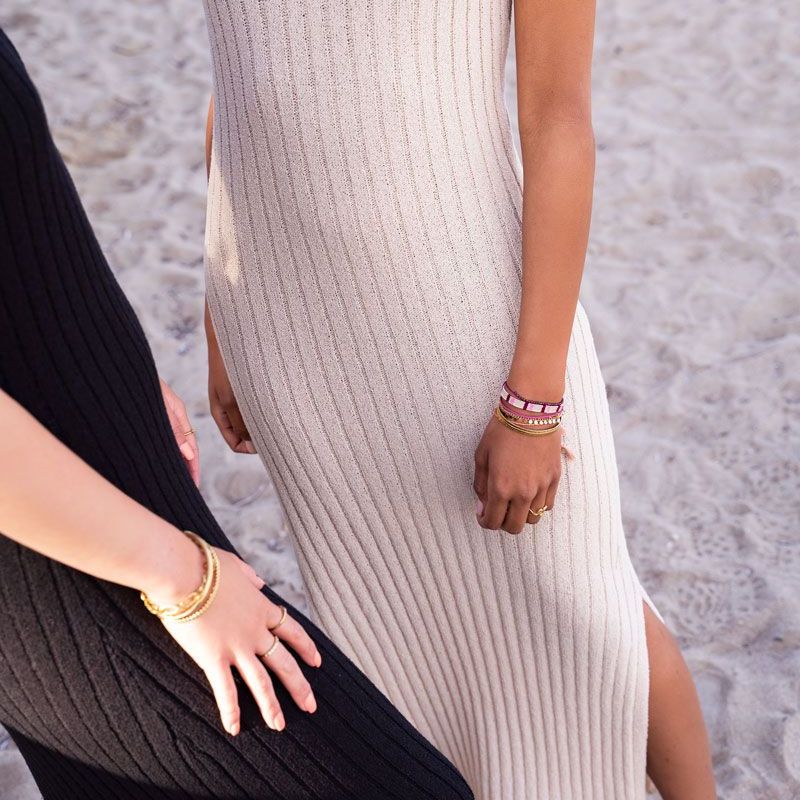 Coastal grandmother - our dream aesthetic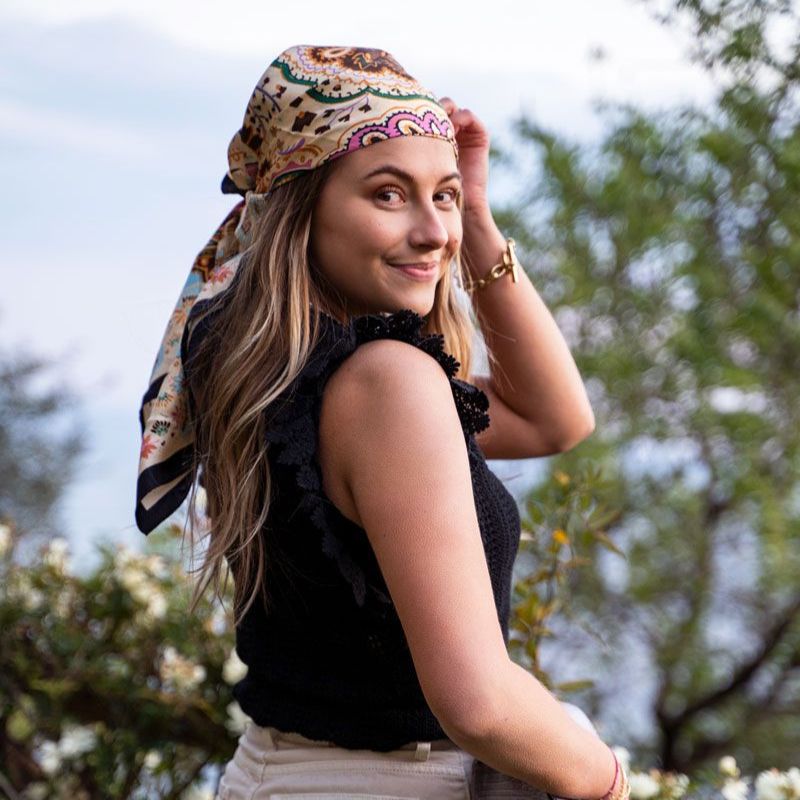 Concert outfits - what to wear to a gig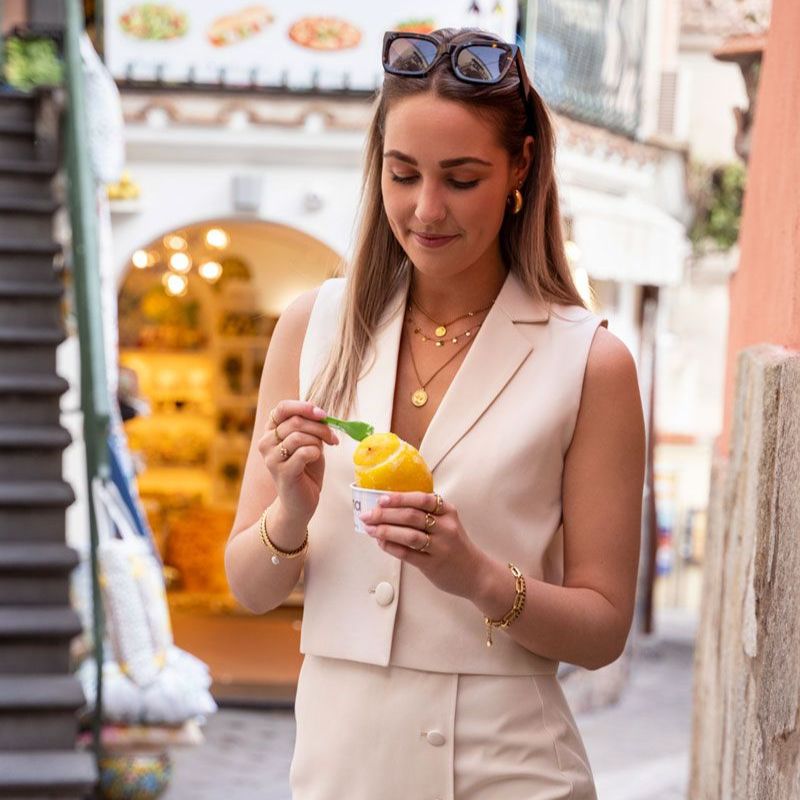 Summer chic: how to get the look
Fashion print #1: All About Florals
---
Flower power! We all know that floral prints are a firm favourite for spring/summer, which is why we created our own beautiful floral print! Floral prints seem to have an amazing ability to transport us to beautiful new places and inspire new memories, which is what inspired us to create our own floral print. Our Floral City Print has us dreaming of tapas & sangria in quaint Mediterranean towns, all warmth and dust mixed in with bright flowers and centuries of history. We just know this dreamy floral print, inspired by Spanish flower market strolls, is going to give you major Mediterranean vibes. The colour combination of bright fuschia, inspired by quintessential bougainvillia, mixed with specks of white and orange is super on-trend for the season and we can guarantee it'll make you stand out from the crowd! This floral print comes as a skirt, blouse and dress, so it's entirely up to you how you choose to wear it and how far you're gonna take the flowers! A cute co-ord in matching print is super hot this season, but if you prefer a slightly more subtle way of wearing a flower print, simply take the top or the skirt and pair with denim, linen or leather.

---
---
Print #2: Effortless Boho
---
Boho vibes all the way! Everyone loves a boho print, and we're no different, it's become a style staple for so many fashionistas who love a touch of boho chic in their summer wardrobes! Needless to say, you need a cute boho printed item in your closet this season. From busy statement prints to soft and subtle prints, a boho print can encompass a wide range of styles, colours and designs. Bohemian clothing is known to be a summer festival favourite, but we think it's the perfect all-year round print. We love how soft, organic prints flow, making them perfect for long days spent out in nature. At My Jewellery we love boho prints so much we even designed our own Effortless Boho print which we think you're going to love. It's the perfect print to accompany you on all of your most magical and memorable summer occasions. We can just envisage you in your new effortless boho dress, filling a picnic hamper with your favourite rose & snacks and heading for a picnic with you best girls, just out in nature spending endless summer days in the sunshine. Sounds like a dream right?! Well, that's what boho prints are all about!

---
---
Clothing pattern #3: Animal Print
---
Leopard print, zebra print, giraffe print, cow print, nothing is too weird or wonderful in the world of animal prints. Animal prints have been around for years and are basically a staple on the fashion scene, however, while previously it was all about leopard, nowadays we're also seeing zebra, snake, crocodile and cow prints making an appearance. That's right, who needs to go to Africa to spot the Big Five, now you'll spot them on a shopping spree in town. From dresses to skirts, pants to jackets and swimwear to just about everything else, animal prints are everywhere! One of the hottest ways to wear animal print this season is in combination with a faux leather fabric, so keep an eye out for snake skin leather trousers, crocodile print bags, and faux leather leopard trench coats. Animal prints feel totally on-trend yet timeless at the same time, so to put it simply: you need them in your life & in your closet!
Clothing print #4: Reinvented Classics
---
There are some prints which have stood the test of time and become absolute style classics. The paisley print is one of them! You might recognise paisley print from its leaf or almond shaped designs that have Persian origins, however, the style of heavily embellished & rich colours and patterns is originally from India. The actual name Paisley, though, comes from a town in Scotland where the paisley textiles were made and produced. Nowadays, the paisley print is used in all kinds of design, from fashion to textiles, interior design to kitchenware, and is always reinvented in new and surprising ways. The easiest way to reinvent a paisley print is to use different or on-trend colours, but even a traditional colourway can look modern when you pair it with other on-trend fabrics like leather. At My Jewellery we reinvented this traditional print by giving it a colourful twist in pink and green, the ultimate on-trend colour combo and simply an all-round happy vibe. We love how this print evokes traditional country chic in a modern way, and we know that sunny strolls out in nature will be a whole lot more vibrant in this print!
Fashion print #5: Feelin' Blue
---
Blue is THE colour of the season! Vibrant, cool and fresh, blue is the colour to beat when it comes to style this year. Obviously, prints got the blue memo too, so we're seeing loads of cool blue toned prints everywhere, and we're so here for it! Blue prints are actually super easy to incorporate into your wardrobe as the colour matches loads of other colours. Blue and white is an absolutely classic combo for summer, and it also happens to look amazing with linen - another major 2022 trend. Of course, at My Jewellery we love a blue print which is why we created a limited edition Energising Print for summer. We know this stunning blue print is going to be the perfect choice for warm weather days! Match your favourite ocean view and head from the beach to a cool new hotspot in a blue print.
---
"The bolder, the brighter"
---
Double-up on prints
---
Prints are fast becoming classic wardrobe staples, but if you're looking to take your fashion game up a notch we recommend doubling up on your prints! Nothing is too crazy when it comes to fashion and you should feel completely comfortable hitting the streets in an outfit that shows off multiple prints. Of course, there are some guidelines to stick to, to save your look from becoming a little too extra. Rule number 1 is to create unity in your look. The easiest way to do this is to mix prints in similar colourways or alternatively, mix the same print in different colours. Simply put, when it comes to mixing and matching prints the best thing to look out for is the colour combinations you use. Next step, find 1 print that will be the dominant print and add in a few more subtle prints. All in all, you can't go too wrong with prints in your outfit!
How to style prints
---
This season we're living by one fashion motto: the bolder, the better! Of course, this doesn't work for everyone, so if you've gone for a super busy clothing print but want to tone it down a bit the best trick is to pair it with subtle colours. Start with a good base colour that matches some of the colours in your prints. Say, you've just found the ultimate pair of leopard print jeans, pick out the black colours in it by pairing with a black top or blazer, perfect outfit guaranteed! Obviously subtle prints will be easier to style than busy prints, but that shouldn't stop you from reaching for that funky shirt you've got hanging in your wardrobe. If you're ready to go bold but aren't quite sure how to style a crazy print, the safest bet is to go for your trusted staple wardrobe pieces. A crazy print will always look good with great basics such as vintage jeans, a black skirt or a blazer. Then, once you've got over the first hurdle, you'll feel more comfortable going a little crazier with your prints. So, why not break the shackles of your comfort zone and grab that zany print for a change!

---
---
Subscribe & receive the latest updates