---
---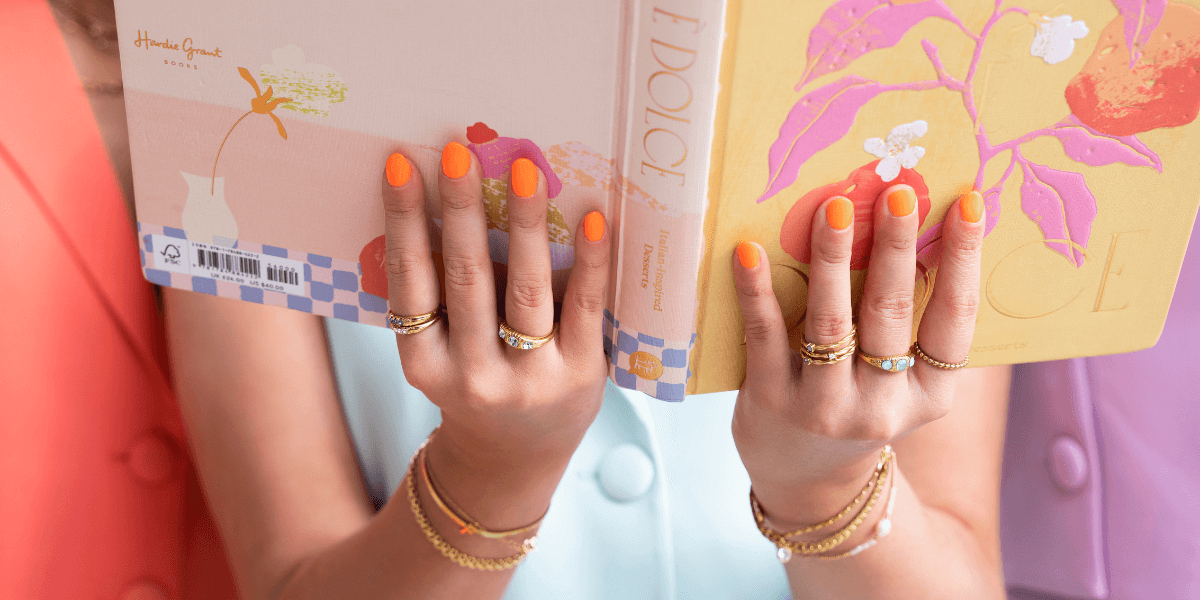 ---
---
---
Jewellery Trends for 2022
Jewellery trends come back season after season, making us wonder: what is trending in jewellery now? What should I wear with my outfit? Which jewellery is so last season & which can't I live without? We're obviously huge fans of the latest jewellery, so we've got all the answers for you! Read our guide for the biggest jewellery trends for 2022.
5 July 2022 | By Tessa van Dashorst
Read time: 5 min
Summer feelings
---
Every season has a different vibe, which is why there are different jewellery trends for a fun and vibrant summer style. This summer, we're seeing lots of beach and Ibiza inspired jewellery, think seashell bracelets, beaded necklaces, statement earrings, and of course sparkling rings. It's safe to say that we're big fans of this jewellery trend! Everyone loves a bit of a beachy vibe when it comes to their summer jewellery, don't you think? Beachy jewellery is perfect for every kind of summer day. Whether you're hitting the beach in a beautiful holiday destination, or simply having outdoor drinks with your girls or hitting the shops for a bit of summer shopping. Bring the beach to you in our beachy jewellery. We especialy big fans of our Summer Souvenirs Collections, which evokes all of the best summer memories you could imagine! The My Jewellery premium stainless steel gold jewellery & silver jewellery are the ultimate addition to your jewellery stash because premium stainless steel won't discolour! Making it perfect for all of your pool and beach adventures.
---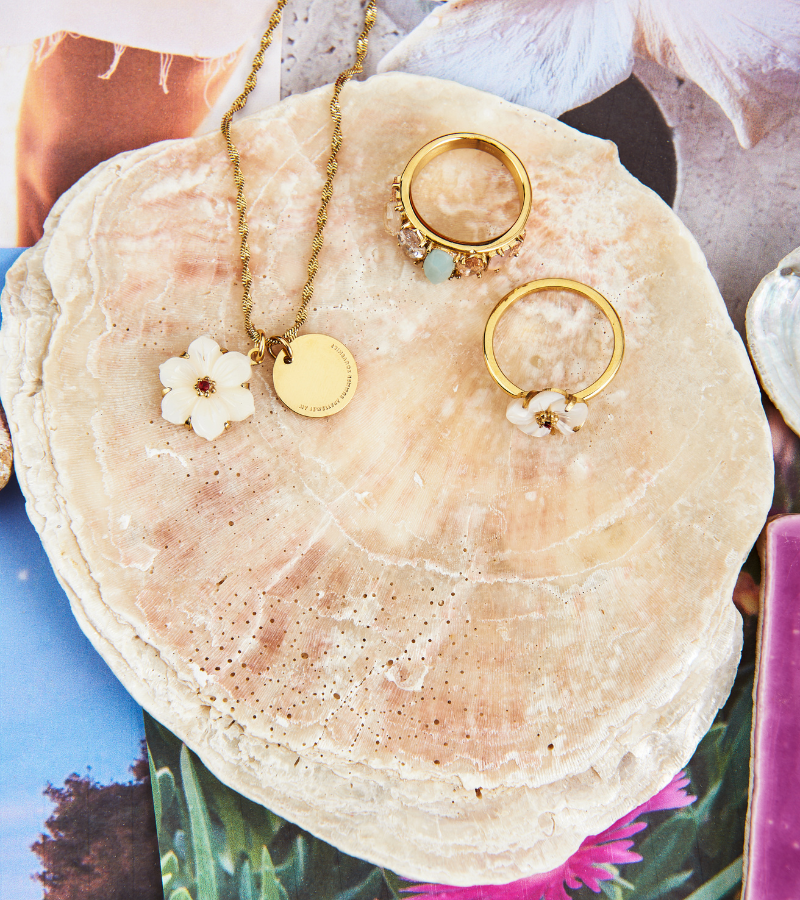 ---
You might like these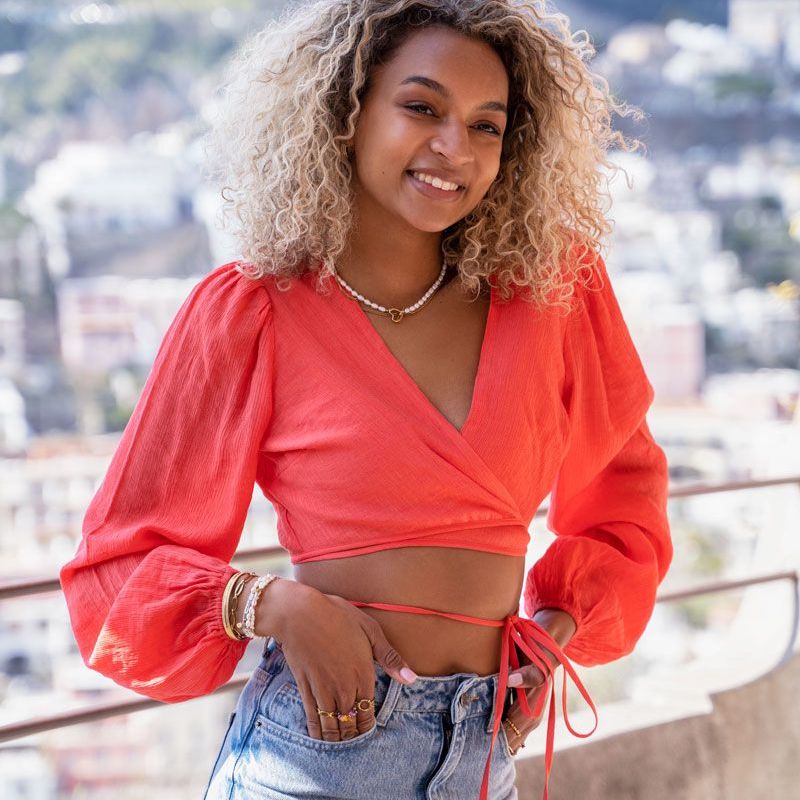 Y2K trend: How to wear it now
Which materials do we use for our jewellery?
How to measure your ring size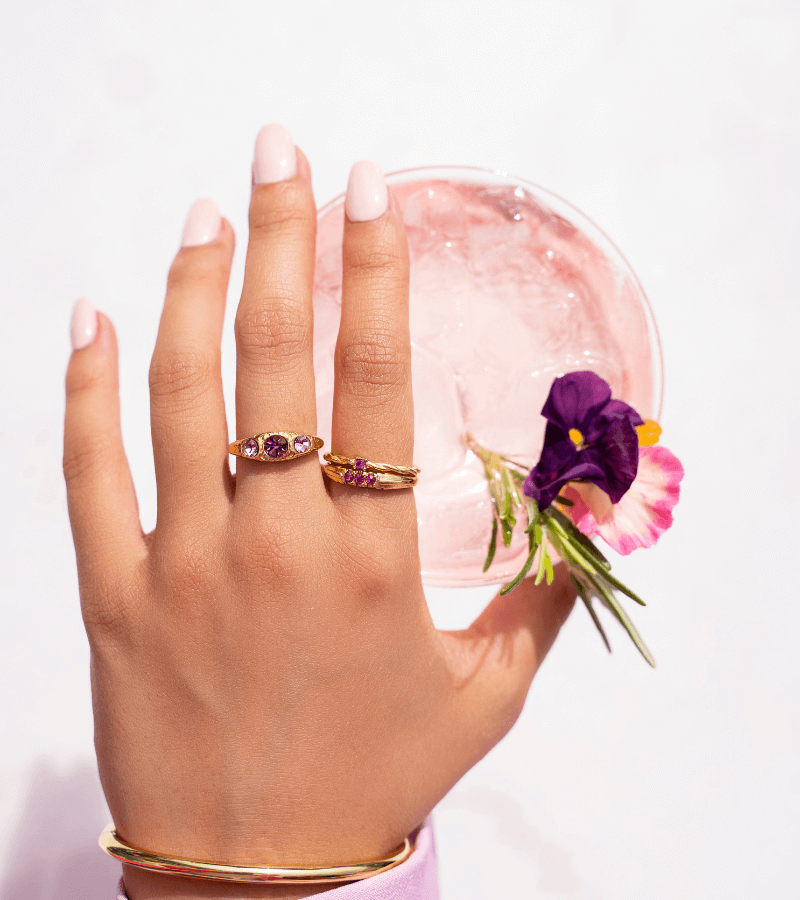 ---
We love vintage jewellery
---
Vintage is a style that's become impossible to ignore in the world of jewellery. Vintage jewellery is synonymous with timeless and unique pieces, which we love! Rock some vintage hoops or pair that beautiful family heirloom given to you by your grandmother, mum or aunt with the best vintage jewellery by My Jewellery. Our We Love Vintage collection contains some gorgeous & unique vintage-style pieces, just for you! Trust us, this trend isn't going anywhere!
---
---
This year jewellery is all about colour and funky designs, and we're so here for it! Bright and happy colours are where it's at, and they've really brightened up the My Jewellery range! Our Candy Couture Collection is the perfect example of what a little colour can do to your jewellery collection. This collection includes loads of basics that have been given a colourful twist. This jewellery trend is super playful and will give your current jewellery stash a true splash of colour. Our Candy Couture collection almost looks good enough to eat! Another colourful addition to your jewellery collection would be our Springstones collection. This collection includes so many colourful beads and rhinestones, they're sure to brighten up your day and put a smile on your face! Our Springstones jewellery is the happiest jewellery you could wish for. Mix and match with your existing pieces for a perfectly playful everyday look.
---
Complete your jewellery collection with some personalised initial jewellery! Personal jewellery is completely on-trend, which is why we love it. Choose to wear your own first initial or wear your lover's, best friend's or mum's initial and always keep them close. Our personal jewellery is available in different styles: from chunky to minimalist, so there's something to suit everyone's personal style. We also love the Birthflower jewellery by My Jewellery. This collection contains a ring and necklace, both engraved with a birthflower of your choice. Every month has it's own flower with a special meaning, personalisation at it's best! Our birth year, birth month & zodiac jewellery also fit the personal jewellery trend. Are you going for a meaningful jewellery item for yourself, or will you surprise a loved one? It's up to you!
---
Shapes & Pearls
---
Natural shapes and colours, together with pearl jewellery, can be specified as the trend of this moment. Which is why we want to introduce you to the Shapes & Pearls Collection by My Jewellery; a collection that hits the trends spot on. Pearl earrings, bracelets and necklaces in classic shapes and smooth lines, designed with care and attention to style & comfort. Jewellery that you can wear all day, every day! Beautiful pearl necklaces, minimalist bracelets, pearl earrings and drop earrings in various shapes are part of this collection.
Chunky chain jewellery
---
The chain jewellery trend has been around for a while now but it's proving to be a hit again this year! And we're so here for it! Chunky chain jewellery such as chain necklaces & chain bracelets, help you to create a statement and give your outfit the perfect finishing touch. Pair your chain jewellery with your everyday jewellery pieces for an elevated & glam look. The Chunky Chain collection is hot! Check it out asap & let us know if you're a fan!
Enjoy this blog? Subscribe & receive the latest updates