---
---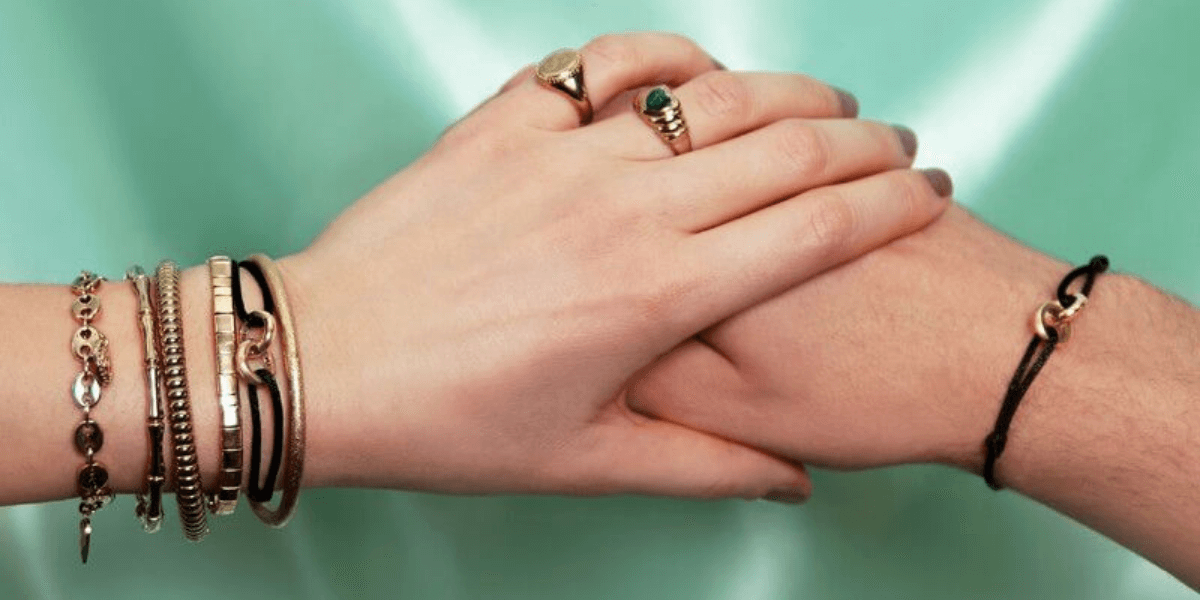 ---
---
---
Father's Day gifts
It's almost Father's Day 2022! That one time of year when it's all about spoiling the most important man in your life! So, grab your notebook and get ready to write down some great tips 'n tricks! We've put together our favourite Father's Day gift ideas and fun activities, to make it a day your dad will remember!

9 May 2022 | Translated by Victoria Cowan
Read time: 3 mins
---
---
Gift tip: Bracelet dad edition
---
How special to give your dad a lovely piece of masculine jewellery for Father's Day! Go for our cool father bracelet and get yourself the matching daughter bracelet, that way you and your dad will forever be connected!

---
Gift tip: Forever connected bracelet
---
Buy your dad the black forever connected bracelet as a Father's Day gift! We love the black colour of this piece as it makes it super versatile and unisex. Why not buy a number of bracelets and give one to your dad, mum, and siblings, that way you can all stay forever connected. Your dad is sure to love this gift!

Gift tip: the Equal Collection
---
Does your dad appreciate a bit of jewellery? Well, in that case, you've definitely come to the right place! Give your dad a beautiful personalised piece of jewellery for Father's Day. At My Jewellery we launched the Equal Collection, a unisex collection, so men could also buy and wear the most on-trend jewellery. Get him a beautiful chain necklace or cool bracelet and gift your dad an entirely unique gift for Father's Day. Check out our men's jewellery section for a full range of men's jewellery, perfect for Father's Day!
---
Make him breakfast
---
Surprise your dad on Father's Day with a delicious breakfast, this is a gift he's not going to forget any time soon. Decorate the table with nice linens and cutlery and put out a delicious spread of breakfast treats, like croissants, boiled eggs, bacon, pancakes and more! It's the perfect start to a memorable Father's Day and we're sure dad will love it!
Make restaurant reservations
---
Take your dad out for his favourite meal, after all this is his day! Get ahead of the crowds and make reservations at your dad's fave restaurant way ahead of time to make sure you get a table. Time to enjoy a lovely dinner & drinks with the whole fam!

---
Movie night
---
Round out the day with a fun movie night! Make sure you've thought ahead and bought all the perfect movie snacks, think: popcorn, crisps, a mini cheese board, and plenty of his favourite beer or wine. Put on his favourite movie and enjoy!

---
---
Subscribe & receive the latest updates