Info & advice
How to organise your jewellery with jewellery organisers
By Demi van Lankveld, 25 February 2021
Do you own so much jewellery that you no longer know where to put it all? Then it's probably time for a jewellery organiser from My Jewellery. With the handy tips from this blog, you can store all your jewellery properly and style it the way you like.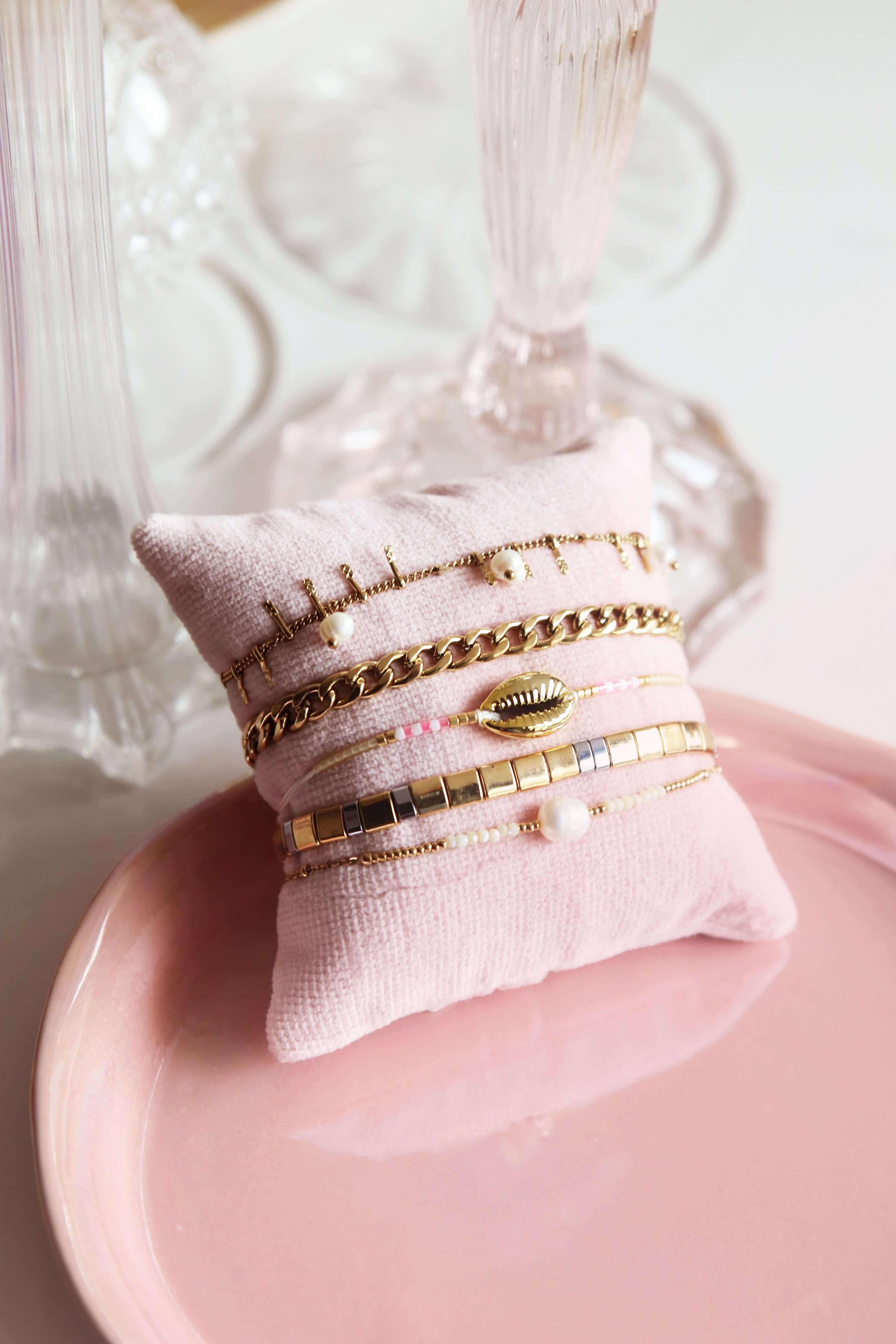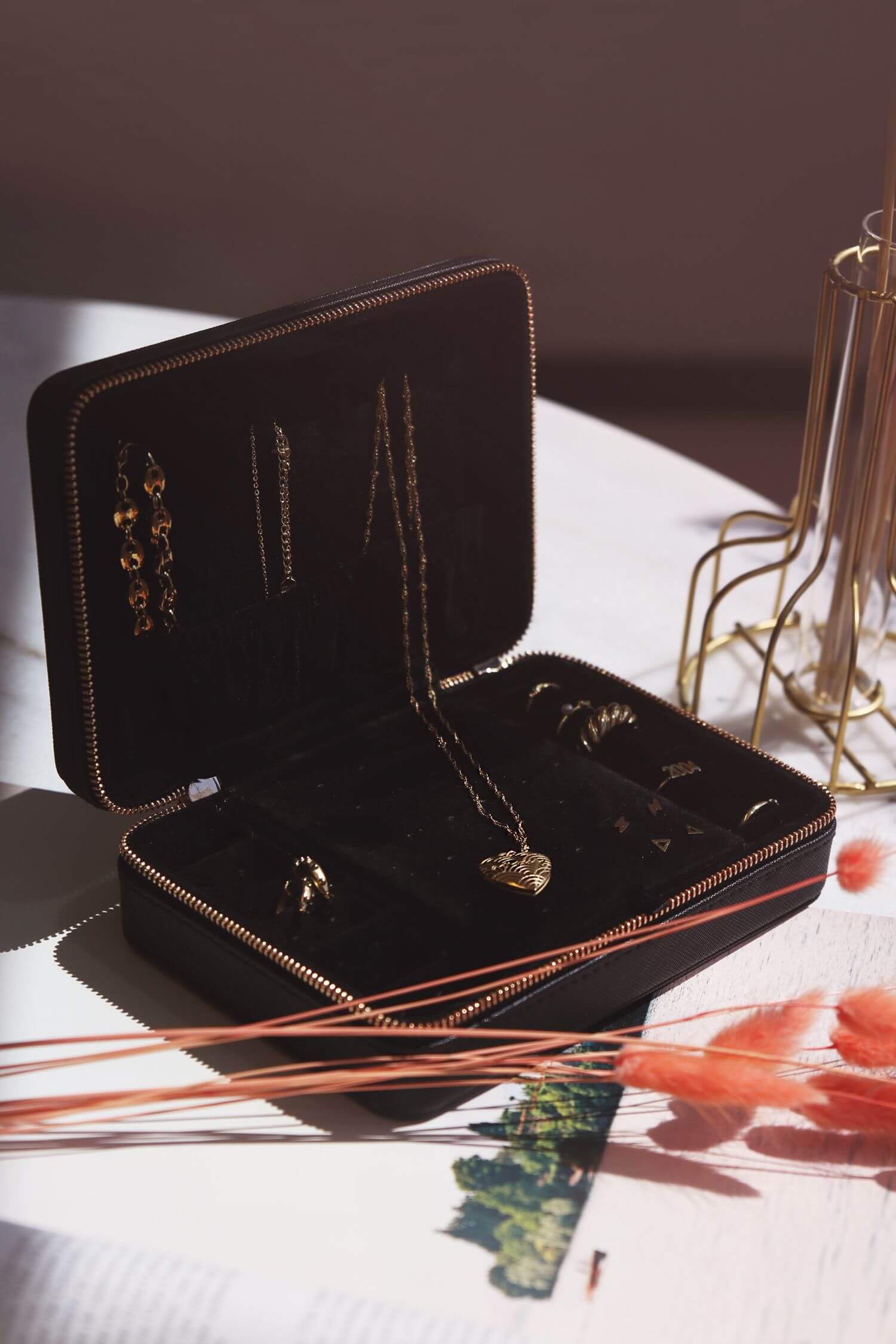 Create your own corner for your jewellery organisers
Your own jewellery corner is a dream that can come true.
1. Clear a corner of your desk to present all your displays.
2. Work with height differences for a nice effect.
3. For example, put a necklace organiser on a jewellery box and put your earrings rack in front of it.
Tip: It's also really nice to put two ring cushions in a nice glass, this creates a real, luxurious look.
4. Put another jewellery box with cushions for your bracelets.
5. Coordinate the colours of the displays, so that everything goes really well together.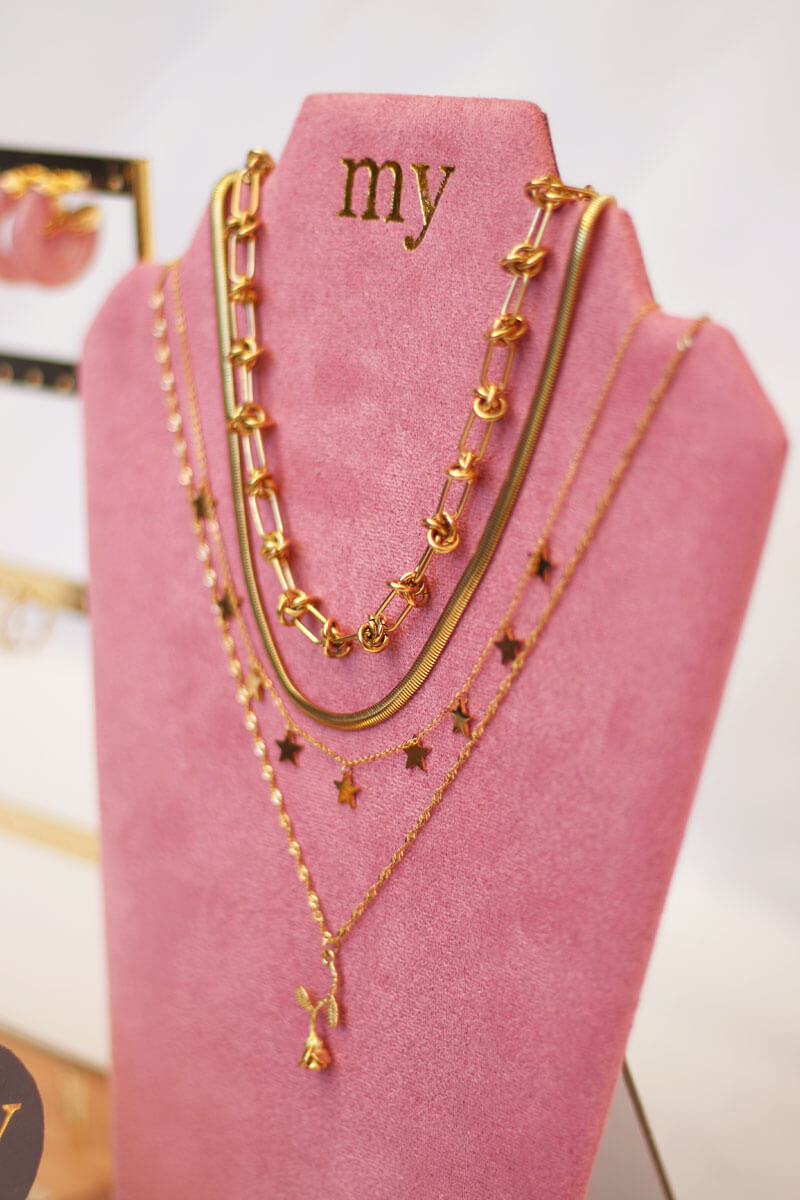 Hang your necklaces over an organiser
Do you get fed up of untangling necklaces too? We feel you... A necklace organiser is the perfect jewellery organiser and just what you need in that case.
Hang all your necklaces over the neck of the organiser and you will never have to untangle them again. This way you know what necklaces you have and it is also a real eye-catcher for your interior. Sort your necklaces by type or by favourites. Also hang long necklaces at the bottom and work your way up with shorter ones.

Obviously, you can't take a necklace display with you on holiday, but My Jewellery has come up with a solution for that. A jewellery case is what you need. Attach your jewellery easily in the case and take it with you on holiday without it getting tangled. This way you'll have all your favourite jewellery with you.
All your earrings in one place with an earring rack
1. You can see at a glance what your collection consists of.
2. An earring rack makes sure that nothing gets lost.
3. You can neatly arrange your earrings from large to small, making sets a lot easier to put together for your ear party.
Layout of your earring rack
Start at the top with small earrings and work your way down until you reach your statement earrings. This way you have a nice and tidy earring rack.
Don't have room for an earring rack?
Then why not go for a jewellery box, which you can use to keep your earrings apart and stop them from getting all mixed up.
Use a jewellery organiser for rings
We've all been there, that panicky sensation when you've lost your favourite ring again.
Everyone has experienced it and yet we continue to do it. The handy ring cushions from My Jewellery solve this for you. With these cushions you can easily store all your rings & have another beautiful item for your interior.

Don't think a ring cushion works well or do you just have too many rings for one cushion?
Then we also have a jewellery box with ring cushions to make things even more organised. You can of course also choose to put several ring cushions in a glass or vase for an elegant & posh effect.
A real lifesaver, a bracelet organiser
In a shop, a bracelet display and its beautiful presentation always catch your eye. Why not present your own bracelets in the same way?

You could put your gold bracelets on one jewellery organiser and all your silver bracelets on another. Or choose a holder with cool bracelets and one with minimalistic bracelets. You can also store jewellery with a certain print or colour together, like hanging all your leopard jewellery together to create a larger whole.
Tada! Now you can present your own jewellery as beautifully as in the shop.
A jewellery organiser will help you create harmony from all the chaos and provide a good overview of all your favourite jewellery. So, all your jewellery is safely stored and you also have a nice new item for your home.
Did you like this blog? Subscribe & get the latest updates