---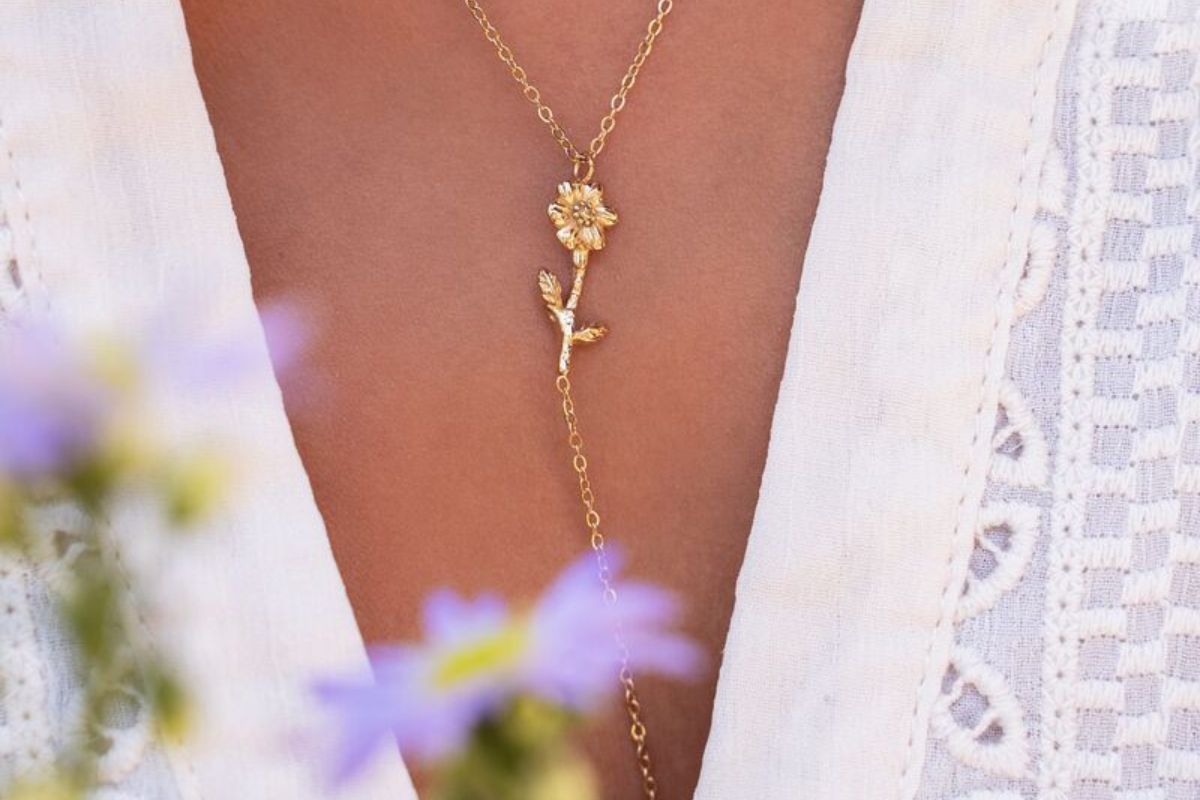 ---
---
Dainty necklaces | how to style our favourite everyday necklaces
Sometimes all an outfit needs to really elevate it to the next level is a pretty dainty necklace. Small yet mighty, the power of a delicate necklace cannot be denied, and in a fashion world obsessed with chunky, colourful and statement, why not surprise everyone with an ever-stylish, ever-elegant, dainty necklace. Here's all you need to know about styling dainty necklaces!
26 August 2022 | By Victoria Cowan
Read time: 3 min
---
What is a dainty necklace?
---
A dainty necklace a.k.a a minimalist necklace is defined as a barely there chain perhaps with a small & elegant drop charm such as a pearl or teenie pendant. It's the height of sophisticated jewellery and a perfect style-choice for every woman. Whether you're dressing up for a fancy occasion, or dressing down for a casual day, a dainty necklace adds just that hint of sparkle that you want from your jewellery choice.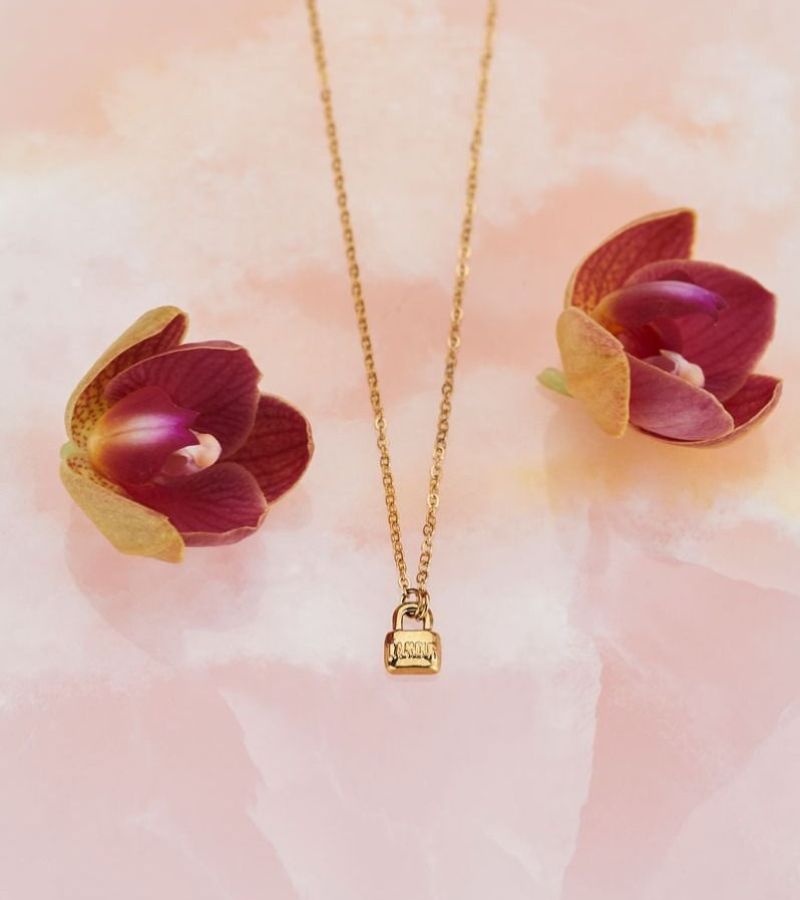 ---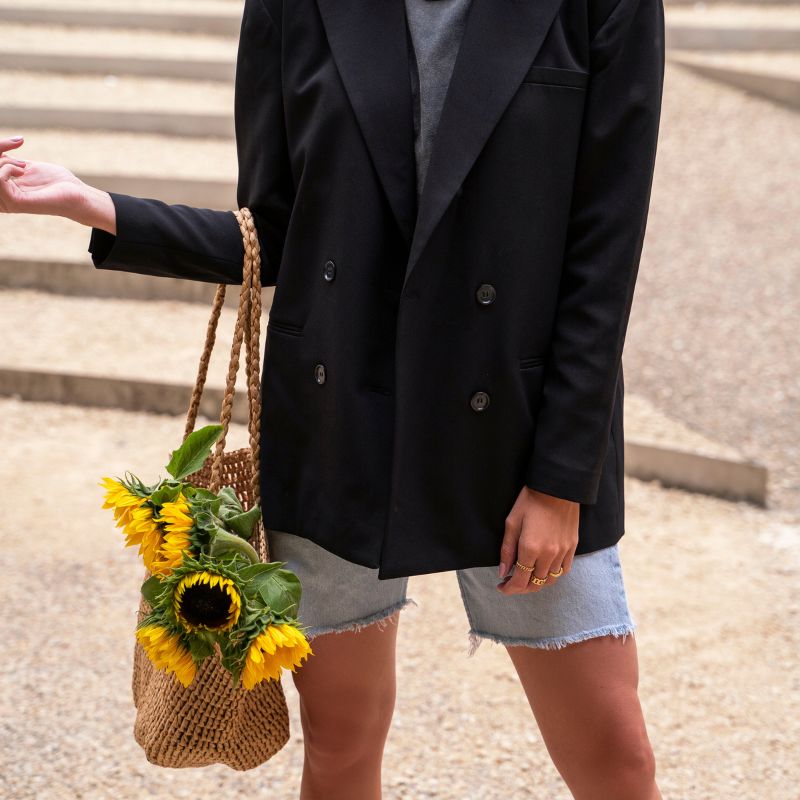 What does your zodiac sign say about your fashion style?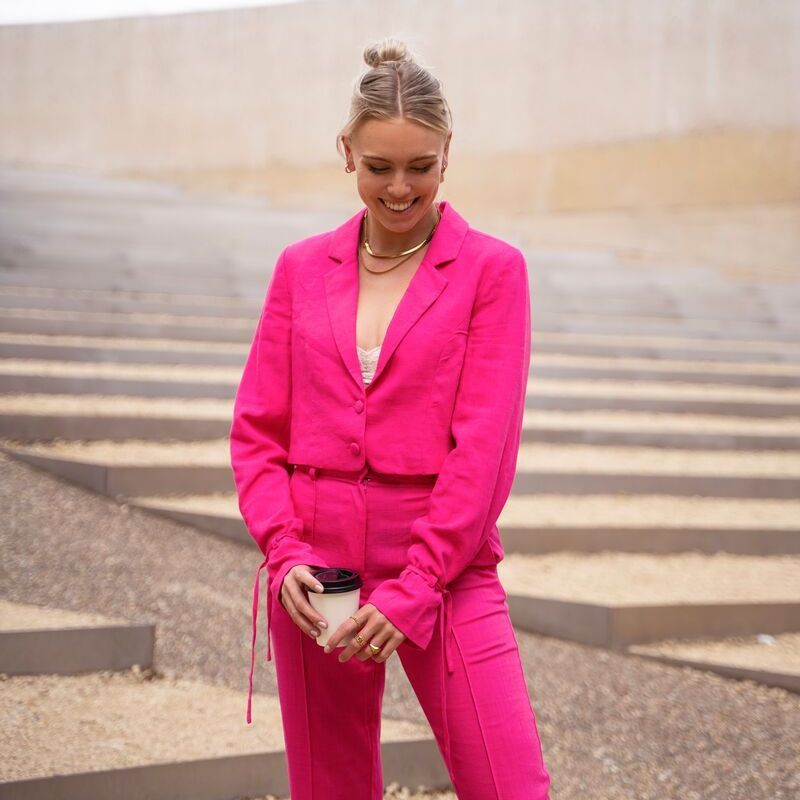 Barbiecore - the trend turning the world a shade of hot pink
Dopamine dressing - style yourself happy
Dainty necklaces - understated elegance
---
Dainty necklaces come in a variety of different designs, from intricate chains that have been twisted or plaited into an interesting texture, to more simple necklaces with pretty drop details such as rhinestones, charms, pearls or hearts. If you're dressing up your outfit with your choice of a dainty necklace, go for a necklace with a bit of sparkle or class. Pearl necklaces or rhinestone necklaces are definitely our delicate necklace of choice for a more elevated look! Match your delicate pendant necklace with equally understated yet sparkling pearl and rhinestone earrings and a bracelet or two, and you've got yourself a special occasion jewellery look that Blair Waldorf would be proud of!
---
"A necklace glams up any outfit, without looking too much"
---
Casual cool minimalist necklaces
---
While we love a dainty necklace for an elegant evening or occasion look, we're also massive fans of minimal necklaces for a cool everyday look. Whether you're a classic white tee and jeans girl, or love a sweater dress and sneakers look for your day-to-day wear, a cool minimal necklace is the perfect choice of jewellery! Go for a simple gold chain or a chunkier silver minimal necklace to add a bit of interest to your neckline and add hoop earrings to really finish off the whole vibe. This is street style at its most minimal yet effective, it's time to live your best That Girl life!
---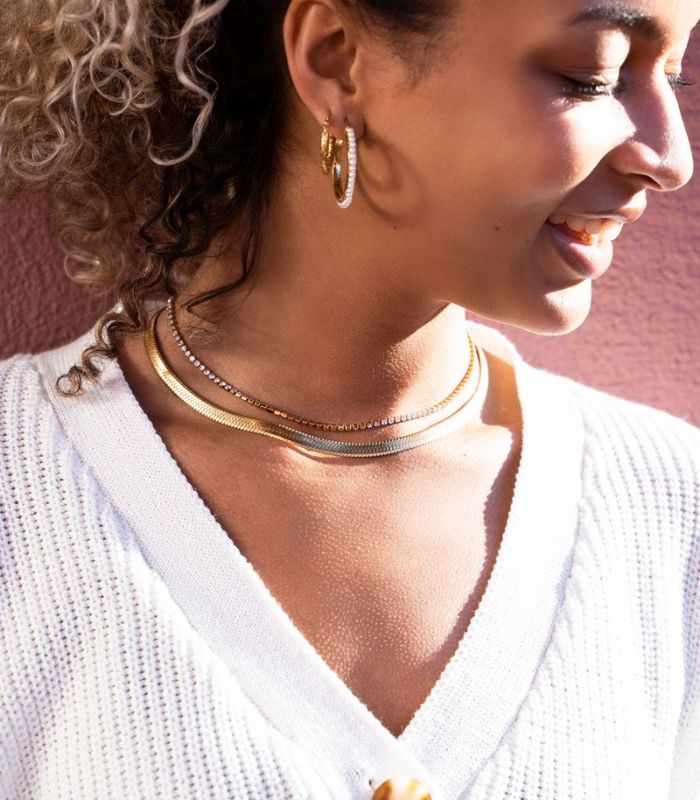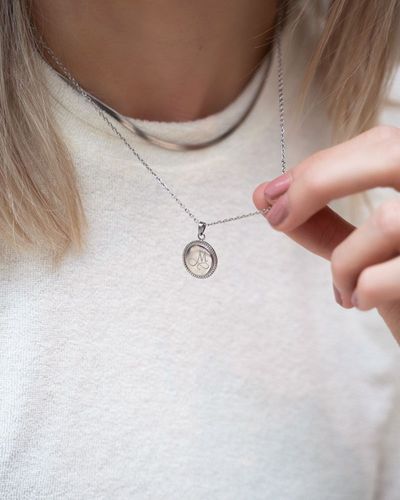 Style the perfect date-night look with minimalist necklaces
---
Step 1: secure yourself a date (obvi!) step 2: start putting together the perfect irresistible date night outfit! Depending on the destination you can either choose a girly co-ord, cool leather trousers and pretty top combo or a gorgeous feminine dress, either way a pretty dainty necklace needs to be the jewellery of choice! The wonderful thing about dainty necklaces is that they go with pretty much every neckline. Short and sweet, they look great with a low-cut V-neck, a round neck top and even a turtleneck top, so whichever date night outfit you go for, a minimalist necklace is bound to shine on your neck! Finish off your date-night look with a glowing makeup look and perfect accessories - such as a practical yet stylish handbag - and a statement ear party, and you are good to shine on your next date!
---
Subscribe & receive the latest updates
Sign up & get the latest updates