Self-care
Guide to the best eyeshadow makeup looks
By Victoria Cowan, 5 November 2021
Sparkle & shine! Let your eyes shine bright with a perfect eyeshadow makeup look that highlights your most unique features. Your eyes are also known as the windows to your soul, so highlighting those beauties with a good eyeshadow palette is essential! Luckily, the My Jewellery beauty collection includes a gorgeous eyeshadow palette with the loveliest & most universally flattering eyeshadow colours, and we're here to tell you about all of the eyeshadow makeup looks you can create with just this one beautiful palette!
Nude eyeshadow makeup look
To say we're obsessed with the Essential eyeshadow & brow palette is no exaggeration! We love the selection of 9 eyeshadow colours that make up this eyeshadow palette, and we think you will too! The palette is made up of 9 gorgeous different shades, ranging from beige to orange, and chocolate brown to red, with a mixture of different finishes including matte & pearl, so the options on how to use this eyeshadow palette are endless. The most effortless look you could try is the barely-there or nude eyeshadow look. This simple and flattering look is all about creating that 'I'm wearing makeup, but I don't want to look like I'm wearing makeup' look, so keeping the colours as matte and as close to your own skin tone as possible is the goal here.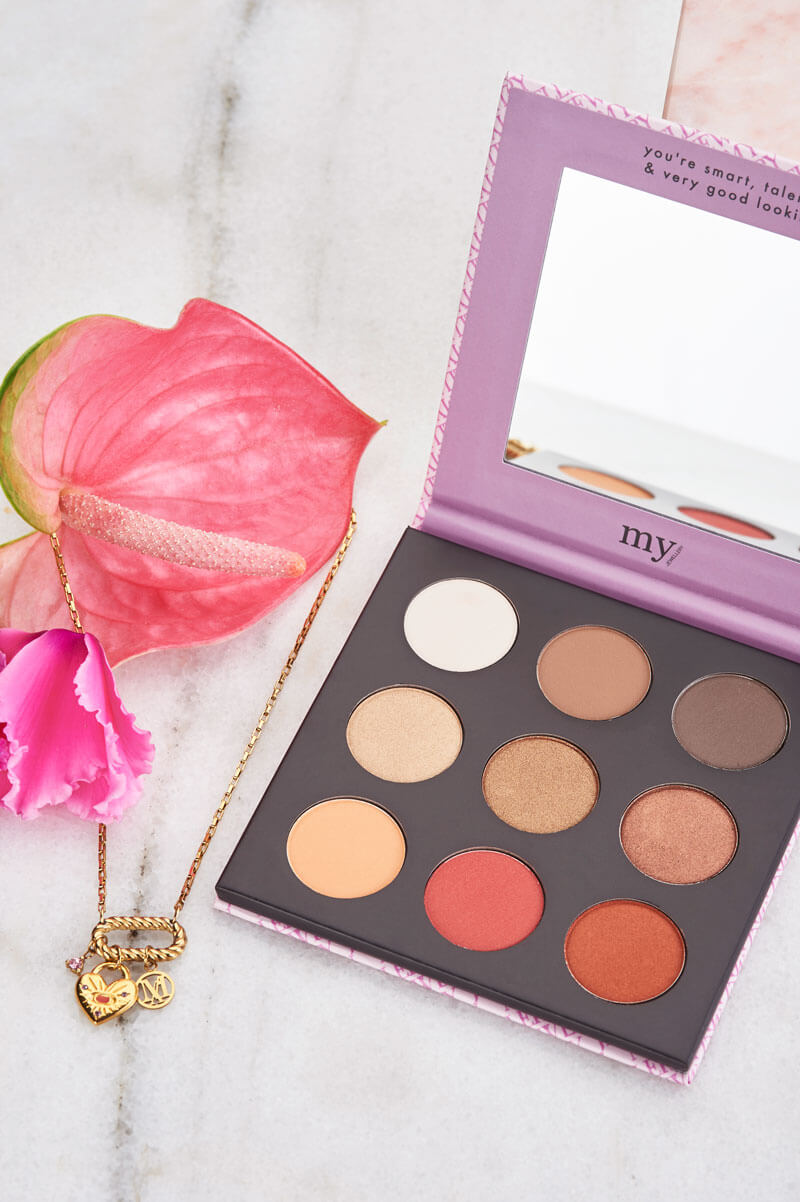 Bronze eyeshadow look
A bronze eyeshadow look is a favourite for a reason! Bronze tones suit basically every skin tone and every eye-colour so it's a universally flattering shade to choose. Bronze eyeshadows also give off that gorgeous sunkissed look, like you've been lying on some idyllic beach for the last few weeks, and who doesn't want that?! We love sweeping the beige and bronze sparkly metallic shades from our Essential eyeshadow palette across our eyelids for a look that captures the light and makes your eyes truly stand out!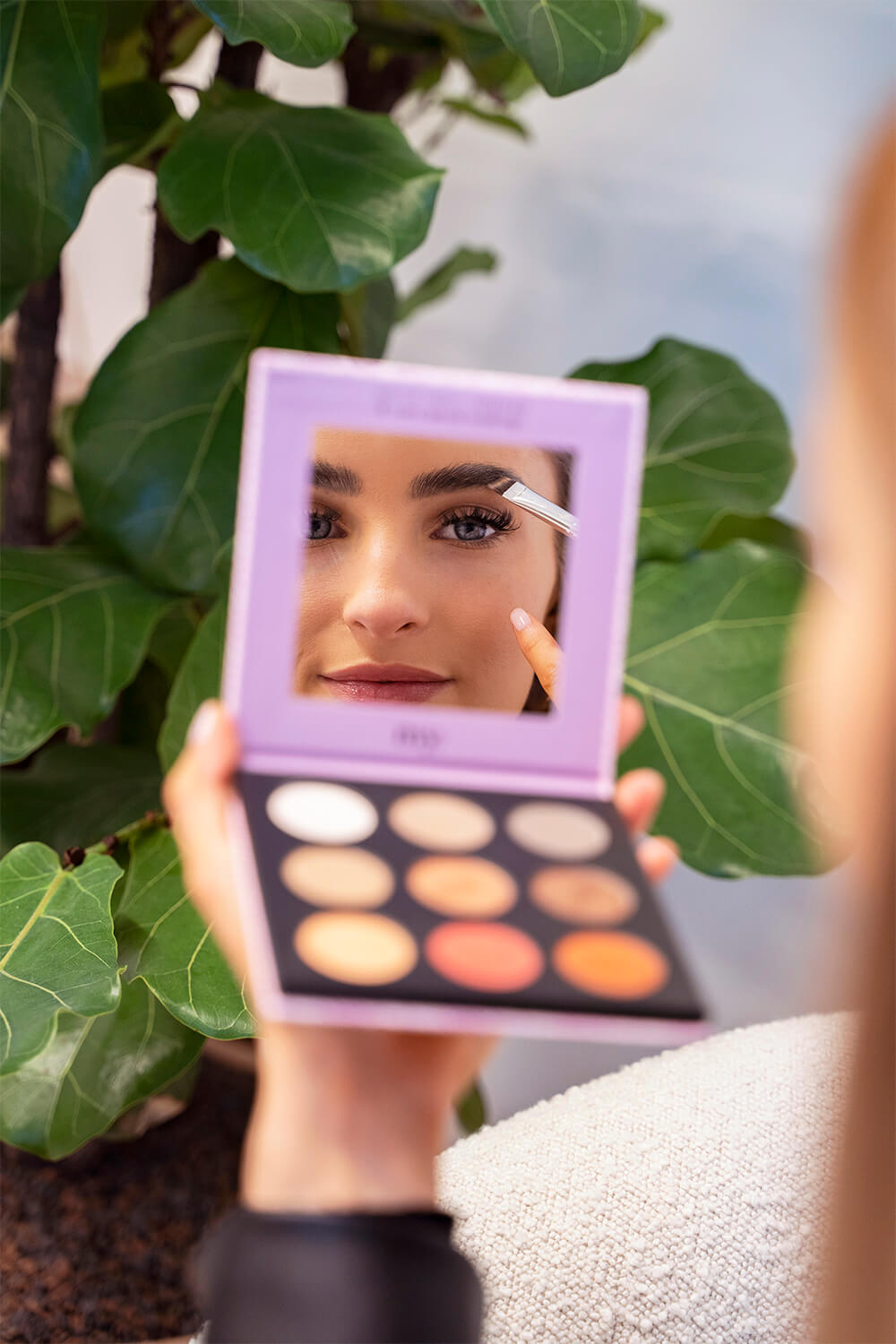 Soft glam makeup look
This super flattering makeup look is the perfect go-between between barely-there-makeup and a full on glam makeup look. We love using various shades from our eyeshadow palette to create a blended, soft looking eyeshadow look. A good general rule of thumb when applying an eyeshadow makeup look is to use three different shades. Start with the lightest shade as a base shade, then pick a slightly darker shade to apply to the crease and finally a lightly shimmering shade to the inner corners of the eyelid & across the centre for a gorgeous doe-eyed glance.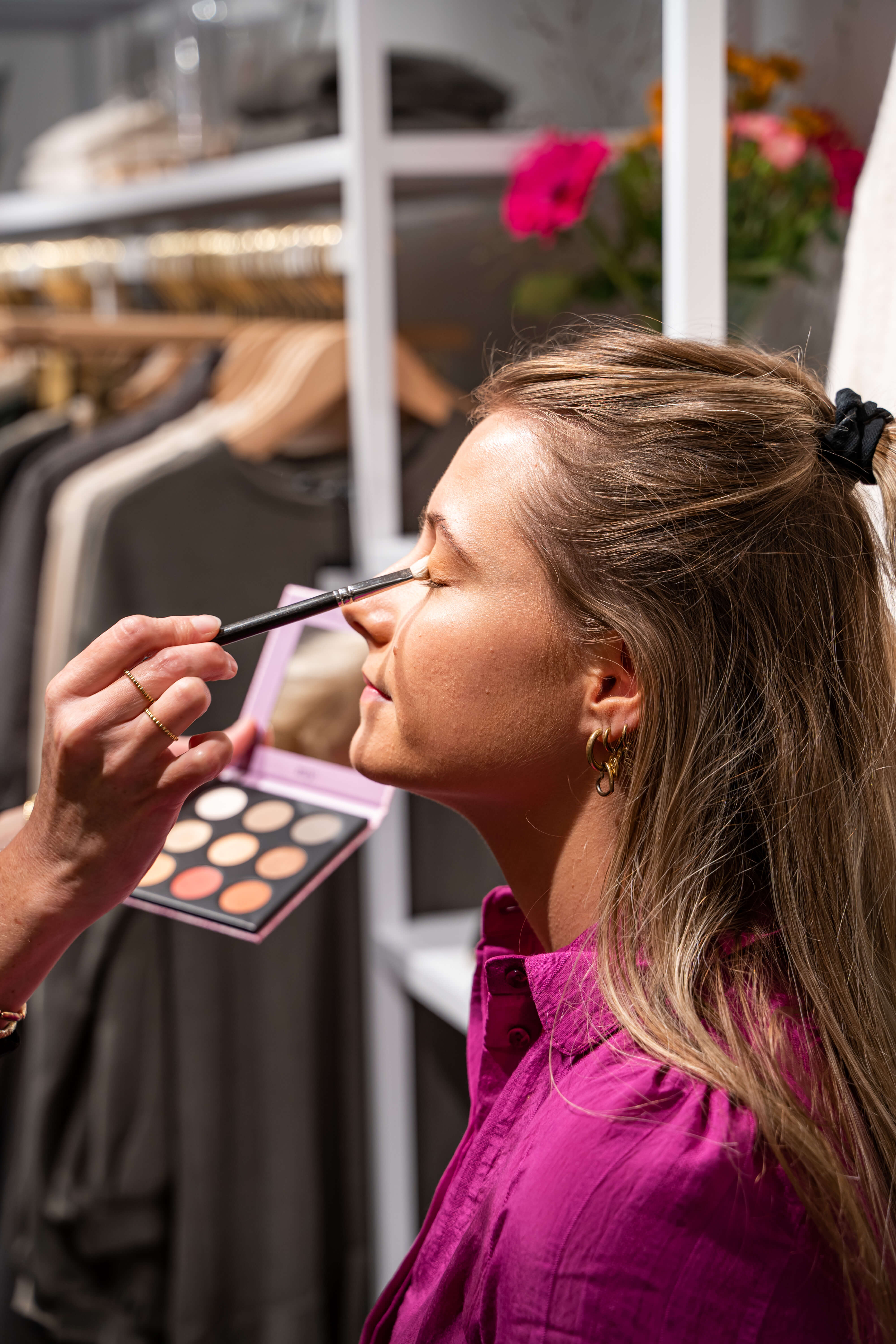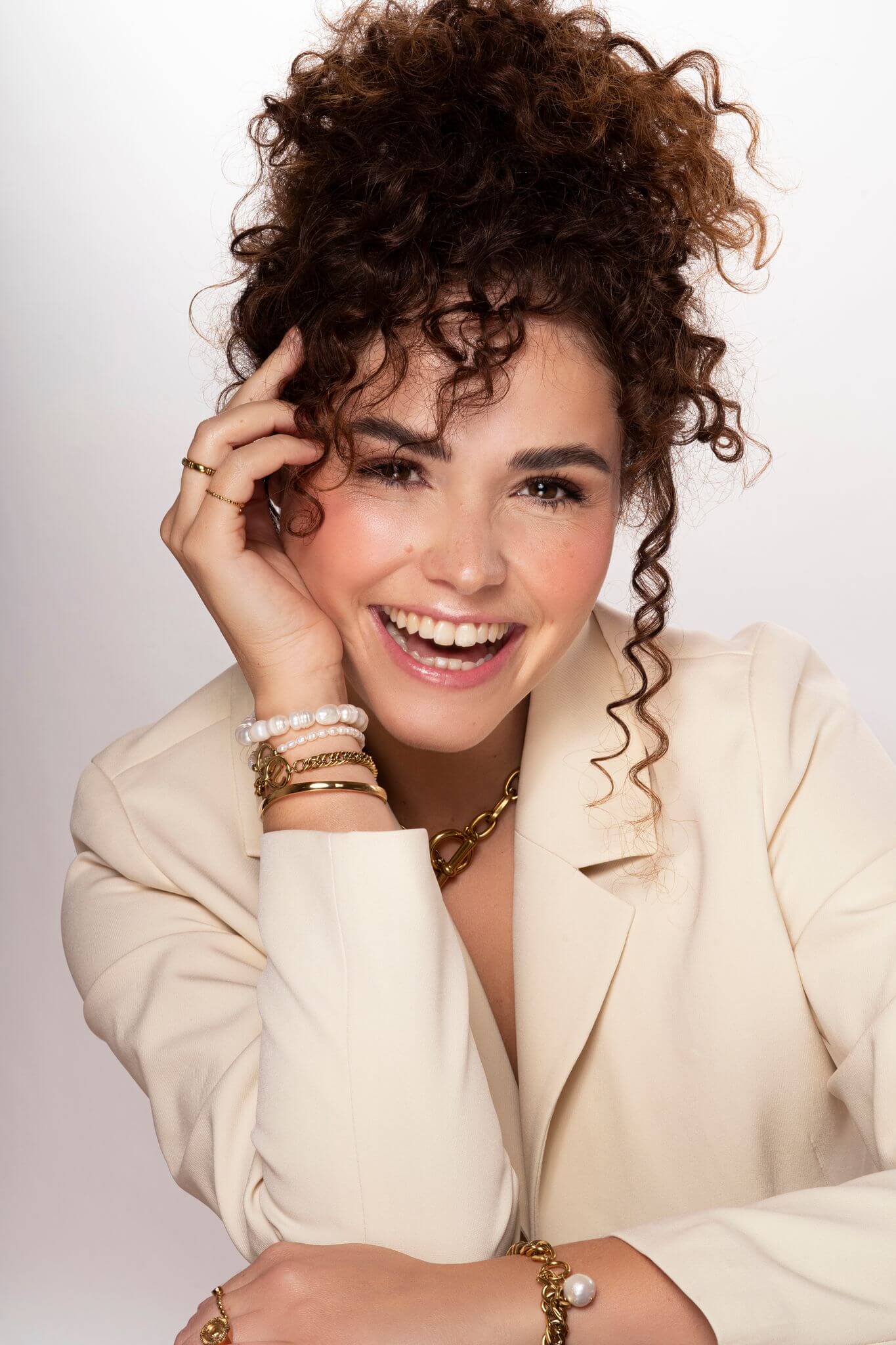 Smokey eyeshadow look
A smokey eyeshadow makeup look is one of the most classic eyeshadow looks you could do! The colours in this palette are made for a beautiful chocolate coloured smoky eye makeup look, or if you're feeling adventurous go for an orange and red themed smokey eye look. Guaranteed to make jaws drop! Smokey eyes are created by building and blending lots of colours on top of each other. You'll want to start by lining your eyes with a gel eyeliner, preferably brown if you're going for a smokey eye with brown or red shades, which you can smudge slightly with your fingers. Then start building the layers from dark to light making sure to blend the eyeshadow out towards the corners of your eyelid and up towards your eyebrow. Save a lighter sparkly shade to apply over the dark smokey look to create some depth to your eyelid.
Enjoyed this blog? Subscribe & receive the latest updates