---
---
---
---
---
8x makeup trends for 2023
A new year means new trends! And beauty trends are some of our favourites to get behind! Every woman loves to experiment with her look, especially at the start of a new year when we've got New Year's Resolutions to live our best lives & become THAT girl, and switching up your makeup routine is actually one of the easiest and least extreme ways to do just that. Luckily, we've noticed that the makeup trends for 2022 are super cool & relatively easy to achieve, and we're pretty sure you're going to love them! So, are you looking to switch up your makeup look for 2022? Look no further than these 8 makeup trends for 2022 that you need to know about!
3 January 2023 | By Victoria Cowan
---
---
Makeup trend #1: Makeup minimalism & skincare
---
Last year we saw the introduction of 'skinimalism' , the trend that was all about using the best skincare products to get your skin looking as healthy & dewy as possible, and sticking to a very natural and soft makeup look. For 2023, the trend is still just as big! 2023 makeup is all about barely there face makeup, so think light foundation, a very sheer coverage on your face and a general soft glam look. Interested to know how exactly to achieve that soft glam look? Follow the steps in our ultimate guide to a soft glam makeup look and you've got yourself a super on-trend makeup look for 2023!
---
Makeup trend #2: It's all about the eyeliner
---
2023 makeup is all about the eyeliner! It's time to get creative with your kohl & liquid liners and try something new. Trust us, a simple black liner isn't going to cut it in the 2023 makeup style stakes. Instead, we're seeing lots of graphic liner designs, double-winged liner and even a lot of neon eyeliner eye makeup looks. This might seem like a very extreme trend, but there's also lots of room for creative freedom, so you can basically take it as far as you want to, and choose the design and colours that suit you & your style! Another perk of this eyeliner trend is that it's basically a makeup look in one, no need to blend lots of different eyeshadows, one swipe of your neon liner and your makeup look is done!
---
---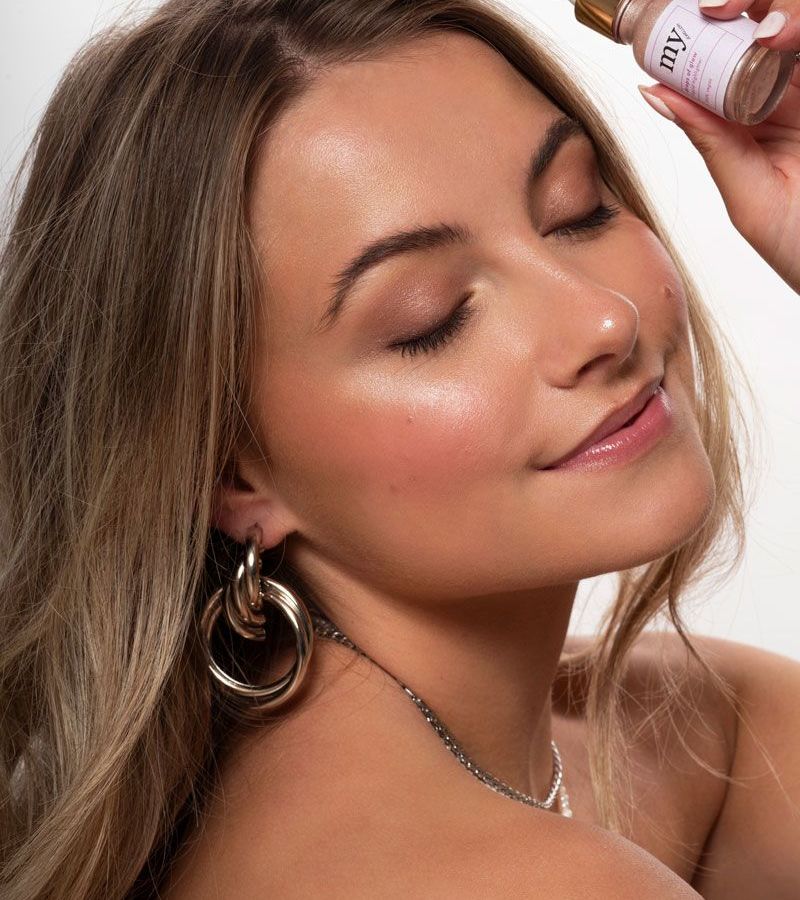 ---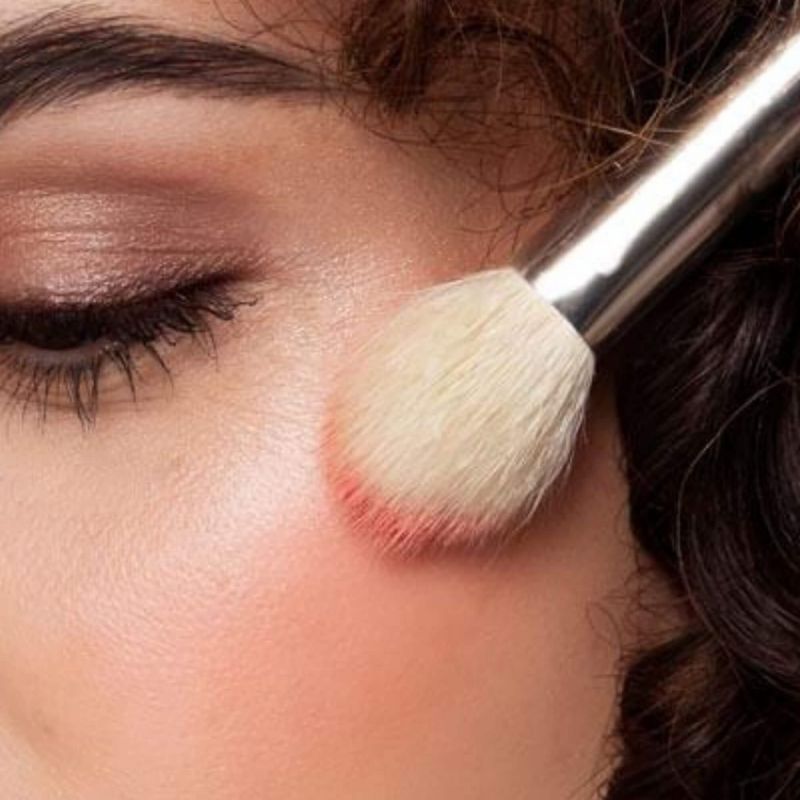 Galentine's Day | How to make it special
---
Makeup trend #3: Travel back in time to Y2K!
---
If you're on TikTok you might have noticed the return of the term Y2K, and #Y2K is one of the most popular makeup and fashion hashtags of the moment. Y2K of course refers to the noughties or early 2000s, and while those who lived through it look back on their fashion choices at the time with a mixture of absolute embarrassment and sheer horror, it is nonetheless making a massive comeback (though thankfully it's had a 2023 glow-up). The resurgence of the Y2K beauty and fashion trends has largely been put down to a collective yearning for simpler times, pre-social media & pre-pandemic, whilst also being a natural development from our obsession with 90s fashion and trends. When it comes to Y2K makeup, think icy eyeshadow and thinner brows but also the incorporation of fun and nostalgic body makeup elements such as face gems, body stickers and temporary tattoos. Done right, this makeup trend for 2023 can turn out super fun and joyous, just give it a try!
---
Makeup trend #4: 2023 is all about the blush!
---
Say goodbye to bronzer, because in 2023 your blush is going to be your makeup best friend! Another major TikTok trend, see #coldgirlmakeup look if you don't believe us, blush is really having a moment in the 2023 makeup trend stakes. While most of us have grown up with the motto: if you can see your blush, you're wearing too much, things have begun to change and blush has become more than just that awkward makeup product you're not entirely sure how to use. Nowadays, more is more when it comes to blush. Brush it on in a C shape from your cheeks to the corners of your eyes, and add a dab of highlighter to really make the colour pop. Don't muddy it up with bronzer though! This look is pure blush perfection!

Ps: if you're a daring makeup babe, try the more extreme version of this trend and go for a purple blush (yes, really, purple!) Lavender, plum, violet, purple blush in all its various shades is super hot at the moment, and while it might seem totally crazy, you'll see it can actually be a super flattering shade for almost any skin tone. Plus, it's quirky, and if there's one major makeup trend that ties all of these trends together, it's the idea of celebrating your individuality!
---
Makeup trend #5: Bright pastels
---
Tying in with the colourful fashion trend for 2023, we're seeing a lot of bright pastels on the makeup scene for 2023. From pastel blush shades to pastel eyes & nail art, bright pastels are the joyous trend we need on the fashion scene after the last few years we've all had to endure. Mint green and pink are particularly popular colours for your eye makeup this year, and they lend themselves so well to graphic styles. Tying in with the more minimal makeup trend, the pastel eyeshadow trend isn't about blending and layering your eyelids with loads of different shades, instead it's all about adding random pops of colour. Why not try a brush of pink just in the inner corners of your eyes, simple but statement-making!
---
---
Makeup trend #6: Bold lips
---
With the focus on eye makeup being more minimal for 2023, it's time for our lips to get their moment in the spotlight. Bold lips is one of the major makeup trends for 2023, and it's definitely one of our favourites. Bold corals and oranges are the major lipstick colour trend for this year, and we're so there for it! Another bold lip trend is overlined lips. Yes, we're claiming it! That makeup trend that for so long was considered a major no-no, is now one of the major makeup trends for 2023. Line your lips with a good nude or brown liner and buff it out a little, then add a gloss or nude lipstick colour a shade or 2 lighter, and you're rockin' a major makeup trend for 2023.
---
Makeup trend #7: Refillable makeup
---
It's taken a while but thankfully we're finally starting to realise the importance of sustainability and taking care of our planet. The beauty and skincare industry has also been working hard to make this a priority, and so one of the main makeup trends for 2023 is refillable makeup! Simply buy a product and once you've used it all up, get a refill of the product and save on packaging, plastic and lots of other nasty things that aren't good for our beautiful planet.
---
Makeup trend #8: All about the glitter
---
Glitter isn't just for Christmas! No need to hide away all the glitter makeup you got for the festive period, because 2023 is all about glitter makeup all year long! We love adding a touch of glitter to our pastel eyeshadow makeup look to really make it pop, but glitter lipsticks are also having a moment. So don't be afraid to sparkle in 2023, because glitter is hot! We're also loving metallics at the moment, so grab that silver (silver is THE colour for 2023) and shine like never before!

Get on the list & get inspired!