Self-care
The ultimate glowy makeup look | secrets to glowy skin
By Victoria Cowan, 4 November 2021
Get the glow! Are you ready to master a new makeup look? A makeup look that is so flattering & true to you, you'll wonder why you haven't always worn your makeup like this! We are of course talking about the glowy makeup look. This natural makeup look that's all about dewy & glowy skin is easy to achieve, looks amazing on anyone and is all about embracing your natural beauty! Just follow our tips and you'll achieve your own glowy makeup look in no time.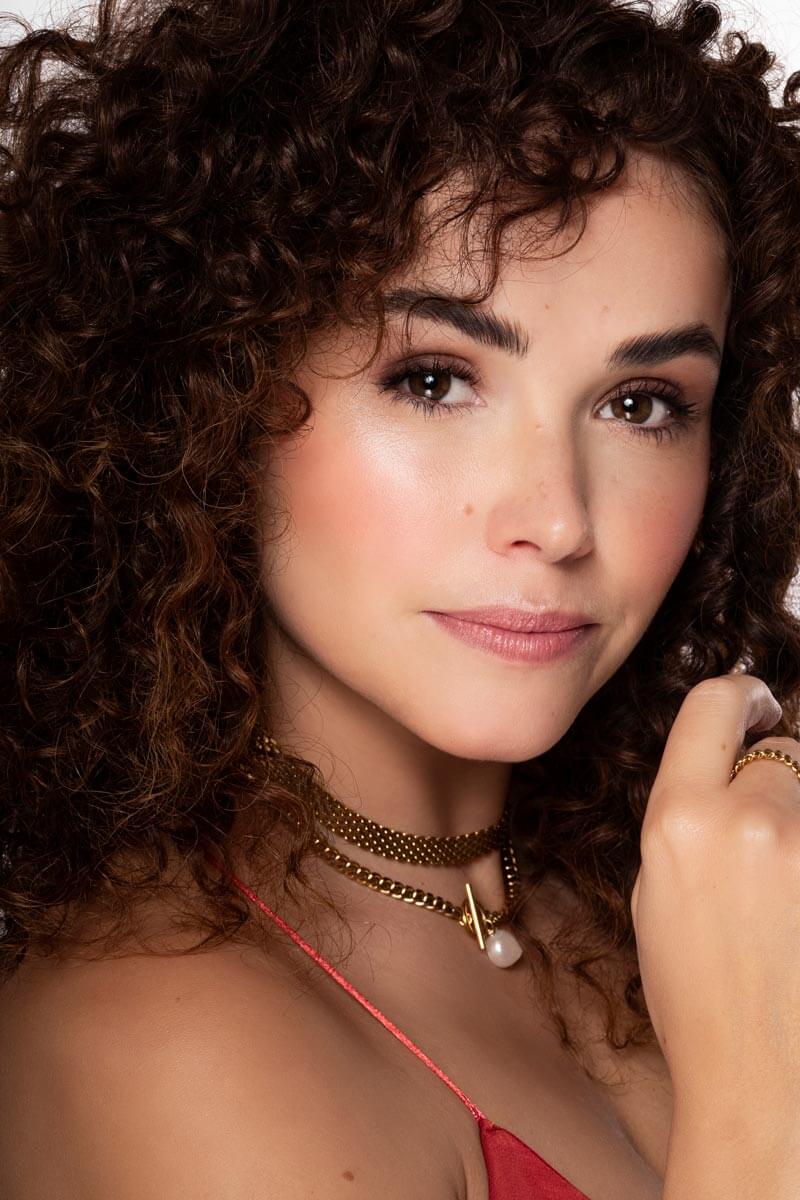 Start at the beginning: glowy skin
To get the glow you've gotta start with the basics,, and when it comes to makeup that starts with the skin. Skin prep is such an important part of a good makeup routine! Schedule a little self-care moment for yourself and give yourself a relaxing face massage with a face-roller or Gua Sha stone. These stones are amazing for getting rid of puffiness in the face & the increased blood flow to your face results in much more radiant and glowy skin. Little tip: pop your face-roller or Gua Sha stone in the fridge or freezer for an hour or so, the coldness of the stone will work wonders on your skin! Once you've done this, and you're feeling all relaxed and radiant, it's time to enhance that natural glow with some gorgeous beauty products.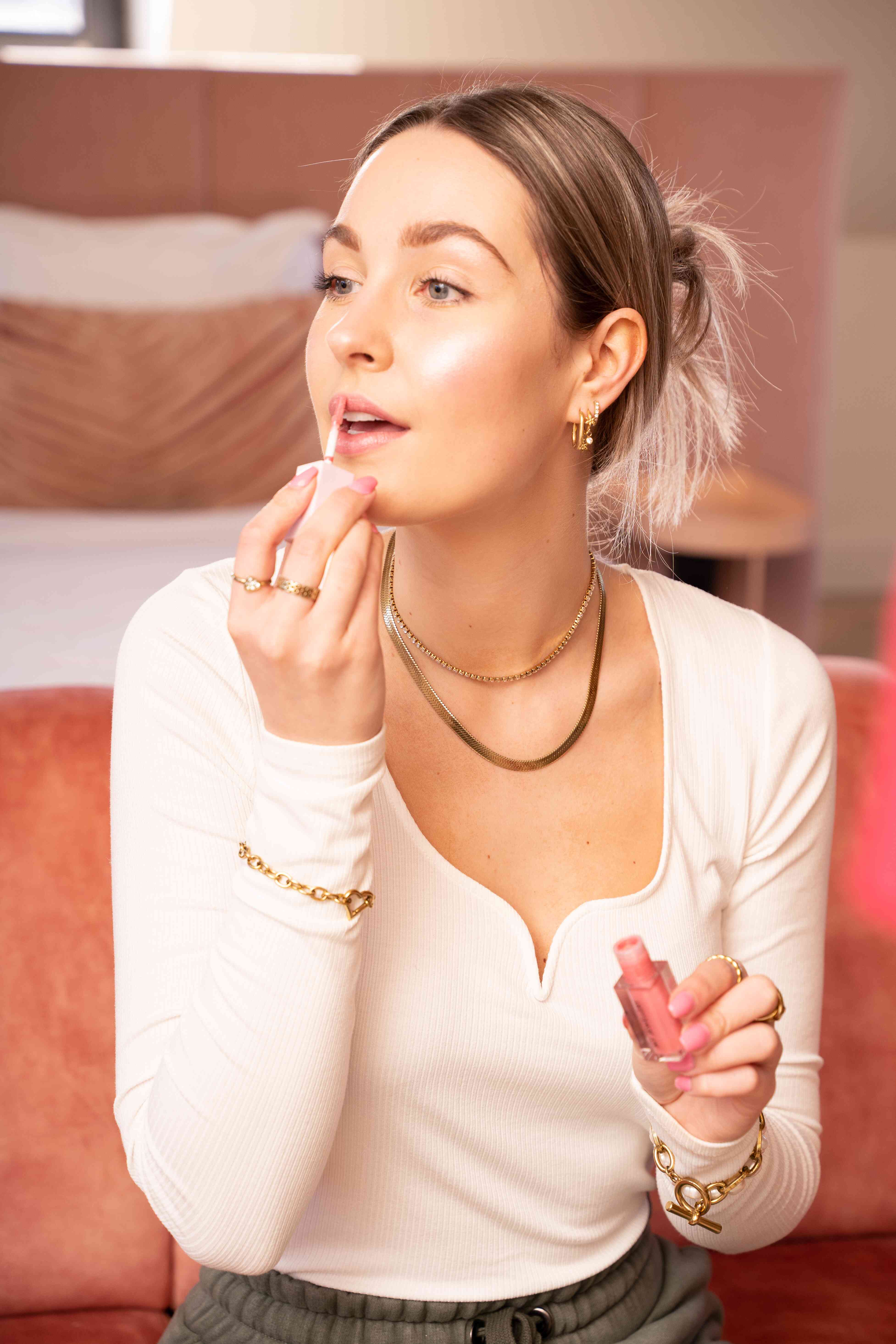 Radiant face
Once your face is all depuffed and smooth, it's time to prep it with a good quality illuminating primer. A primer will work miracles in smoothing out your skin, softening any imperfections & helping to keep your makeup looking fresh and glowy the rest of the day.. Put it on with your fingers and watch the product melt into your skin beautifully for the ultimate primed skin. Finally, instead of using a full-coverage foundation, try to use a tinted moisturiser, or very light liquid foundation. The glowy makeup look is all about keeping it au naturel after all! Mix in a few drops of liquid highlighter and watch your face start to glow!
It's all in the eyes
A natural glowy makeup look does not have to mean boring! In fact, we're simply obsessed with the glowy makeup look because it's all about making you look more radiant & beautiful without changing any specific features. When you're applying a glowy makeup look you want to concentrate on the eyes as well! A natural & neutral colour pallet is the way to go here. For a naturally-sunkissed, radiant glow, apply a sweep of brown eyeshadow across your eyelid and up towards your eyebrow, and finish with a quick swipe of a lightly shimmering natural colour, for a soft & dewy appearance. Then, lightly fill in your eyebrows with an eyebrow pencil or powder that's 1 or 2 shades lighter than your hair colour, for a natural but sculpted brow that'll really make your eyes pop! Finally, lightly slick on a couple of layers of mascara, we especially love a brown mascara when doing a glowy makeup look, as it feels much softer than traditional black mascara.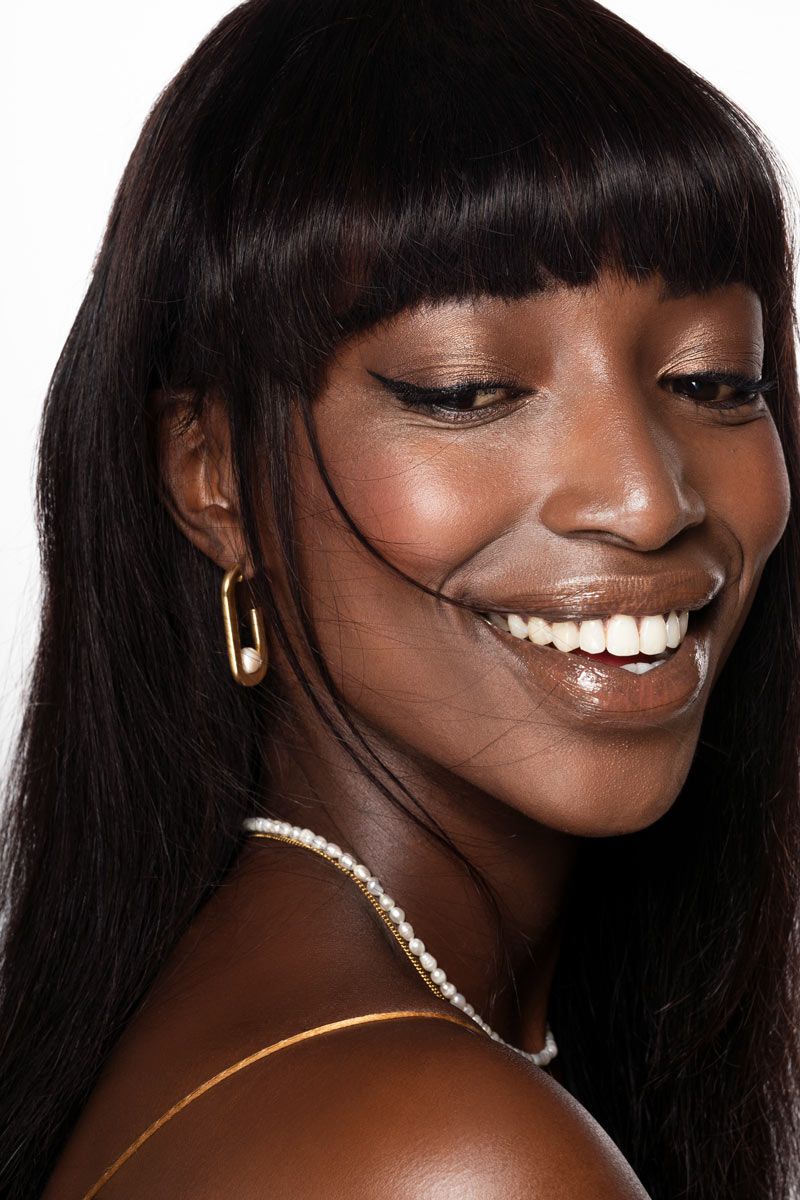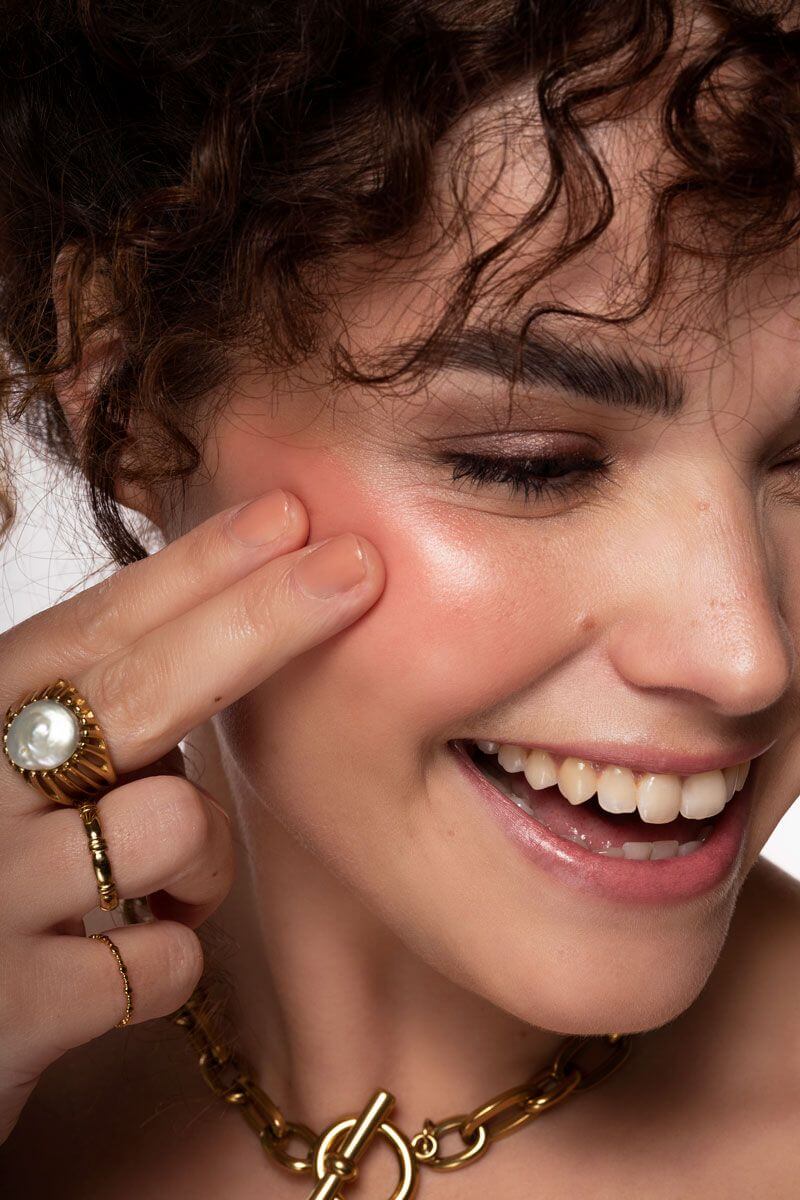 Get that glowy skin!
The final steps to achieving that gorgeous radiant glowy skin is to add some colour and glow to your face. Grab yourself a cream blush, cream is best for achieving that barely there glow, and use your fingers to apply a little to your cheeks. Start with a rosy glow on the apples of your cheeks with a creamy blush, this really adds that beautiful dewy look we love about glowy skin, and using your fingers to blend it in will really help to melt the product into the skin. Then grab a fluffy brush and lightly coat it in your bronzer and in an upwards motion wisp the product over your cheekbones and up towards your ears. Try to bring it down towards the jaw line & up towards the temples a little as well, as this'll create a beautiful sunkissed glow across your face. Then, capture the light by gently patting some highlighter across your cheekbones, cupid's bow, bridge of your nose and eyebrow arches. The very last touch is to apply a good slick of lipgloss to your lips for that wonderfully dewy & glowy makeup look we're all trying to achieve. Et voilà, you're glowy skin is set & you're ready to shine!
Enjoy this blog? Sign up & receive the latest updates